In recent years, online shopping has become extremely popular. Needless to say, such tendencies as the global pandemic, ongoing digitalization, and rapidly evolving tech innovations have significantly influenced the way people buy things. While online shopping was weird know-how only a decade ago, nowadays, it is an inseparable part of our lives. As reported by Date Portal, more than 50% of all internet users purchase something online every week. Bearing this impressive statistic in mind, it is logical to conclude that more and more businesses are turning to eCommerce development services in a rush to satisfy growing buyers' demands.
As we move into the new 2023 year, eCommerce shops are still on trend, so there has never been a better time to enter this promising niche. Yet, where should you start from? All in all, with such a wide array of crucial nuances, most business owners face difficulties when building their own online shop from scratch. Luckily, SolidBrain can quickly solve this challenge. In the following paragraphs, we have gathered the list of the most popular eCommerce platforms to help you make the first step towards your successful online store. So, read on, and let's choose the best eCommerce website platform together!
---
1. Shopify
As one of the most popular eCommerce platforms, Shopify is a recognized leader in building online shops. Hence, if you are looking for an easy-to-use platform with multiple features, Shopify might be right up your alley. Even though it is one of the oldest eCommerce platforms available today, it definitely does not mean Shopify has been left out of the board. Providing an extensive range of useful tools and integrations, Shopify offers both a great web version and robust mobile apps for Android and iOS devices. Just imagine that more than two million websites run on this platform! In fact, there is even no necessity to imagine it since this fact is true. Sounds really impressive, doesn't it? More than that, such mind-blowing popularity is caused by a good reason: as an easy-to-use, feature-rich, and worldwide-recognized eCommerce platform, Shopify is a perfect option when it comes to building small as well as big eCommerce stores.
Pricing
The best thing about Shopify is that it has a free plan that lets you build a basic website without having to pay anything upfront. You can then upgrade to a paid plan at any time if you want additional functionality. For instance, if you are going to sell products from multiple stores, you will need to upgrade to a premium plan. Still, Shopify does offer discounts for annual plans, which means you could save some cash if you sign up for a yearlong subscription rather than paying monthly.
Pros:
Shopify definitely would not be so popular if it was not so easy to interact with. Even people with little to no experience in creating their own online shops can efficiently utilize Shopify. You will probably ask: how is this possible? Well, thanks to easy-to-navigate and intuitive design, informative and funny-to-read manuals, and user-friendly features, Shopify takes first place in our digest of the best eCommerce websites.
In the 21st-century world, customers are fed up with flat designs, so it may be truly challenging to capture users' attention. Furthermore, creating an appealing web design is a costly investment that may be beyond the capacity of young startups or small businesses. Fortunately, Shopify offers a wide range of beautiful themes, both for free and paid subscription plans.
While online shops often contain private customers' information, it is essential to ensure that all security standards are met in the right way. From this perspective, Shopify has definitely succeeded. Due to excellent technical infrastructure, the platform efficiently copes with peak times (e.g., Cyber Monday or Black Friday) and controls server time-outs regardless of high access numbers.
Cons:
First and foremost, Shopify's basic plan offers limited functionality, so this platform is unsuitable for merchants willing to save costs without sacrificing functionality.

Concerning higher subscription plans, you will have to pay at least $79 per month, which is quite expensive compared to other eCommerce platforms.

Unfortunately, Shopify provides only web hosting options, while email hosting options are unavailable.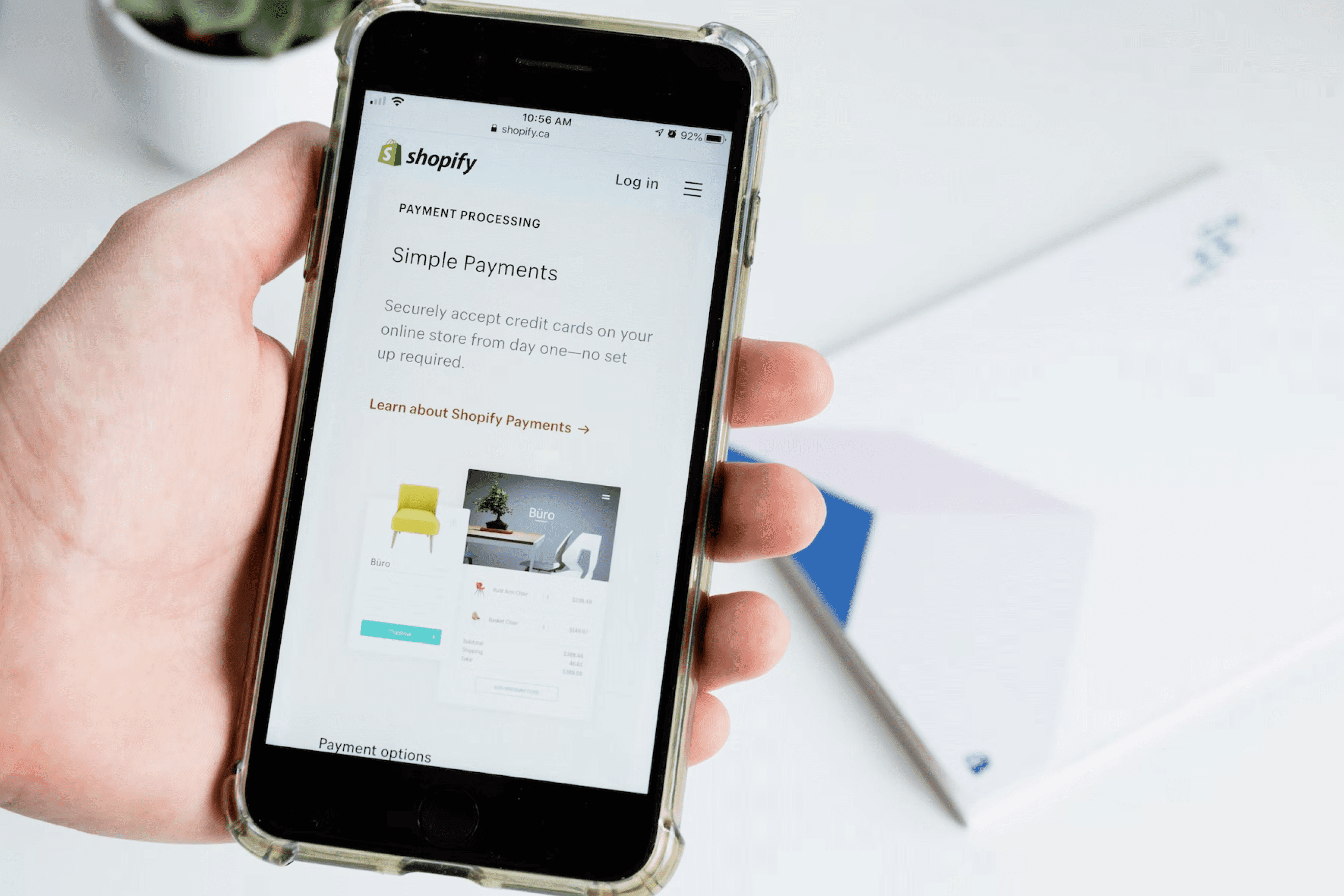 2. OpenCart
With OpenCart, running an online store turns into a fun and rewarding game rather than a complex task. Utilized by thousands of merchants from all over the world, OpenCart is definitely worth your attention as one of the top eCommerce software options in the market. In fact, OpenCart is somehow similar to most modern eCommerce platforms because it has vast customization capabilities. Yet, what makes this platform stand out? On the one hand, it has all the standard online shop functionality you might require. On the other hand, inexperienced merchants often face challenges with using OpenCart, which means it will be a perfect option for businesses that have basic experience with website setup and development tasks.
Pricing
In terms of cost, OpenCart undeniably has something to impress you. That is because this eCommerce platform is completely free. Thus, when you download this eCommerce software from the official website, you automatically get access to its extensive functionality. Nevertheless, the platform also offers additional options, such as domain name, hosting plan, or exclusive design templates, that may be charged separately.
Pros:
What is the best feature of using eCommerce platforms? The first thing that comes to mind is definitely the ability to scale up and down due to vast customization capabilities. In this regard, OpenCart also provides many upgrade options enabled by hundreds of add-ons and integrations.
Was the previous version of your store more successful? Maybe you have done something wrong, so you guess whether it could impact the overall shop's performance? With OpenCart, you have nothing to worry about since you can restore previous data in an easy and efficient manner.
Whether you want to add different user roles or handle multiple stores simultaneously, OpenCart provides the opportunity to meet your goals thanks to its unique multi-store and multi-user nature.
Cons:
As you probably know, SEO is pivotal in online promotion. Yet, OpenCart often causes canonical issues that can negatively influence your online presence.

Without additional plugins that may require substantial investment, OpenCart is associated with a slow checkout experience.

Poor user experience caused by contradictory installations.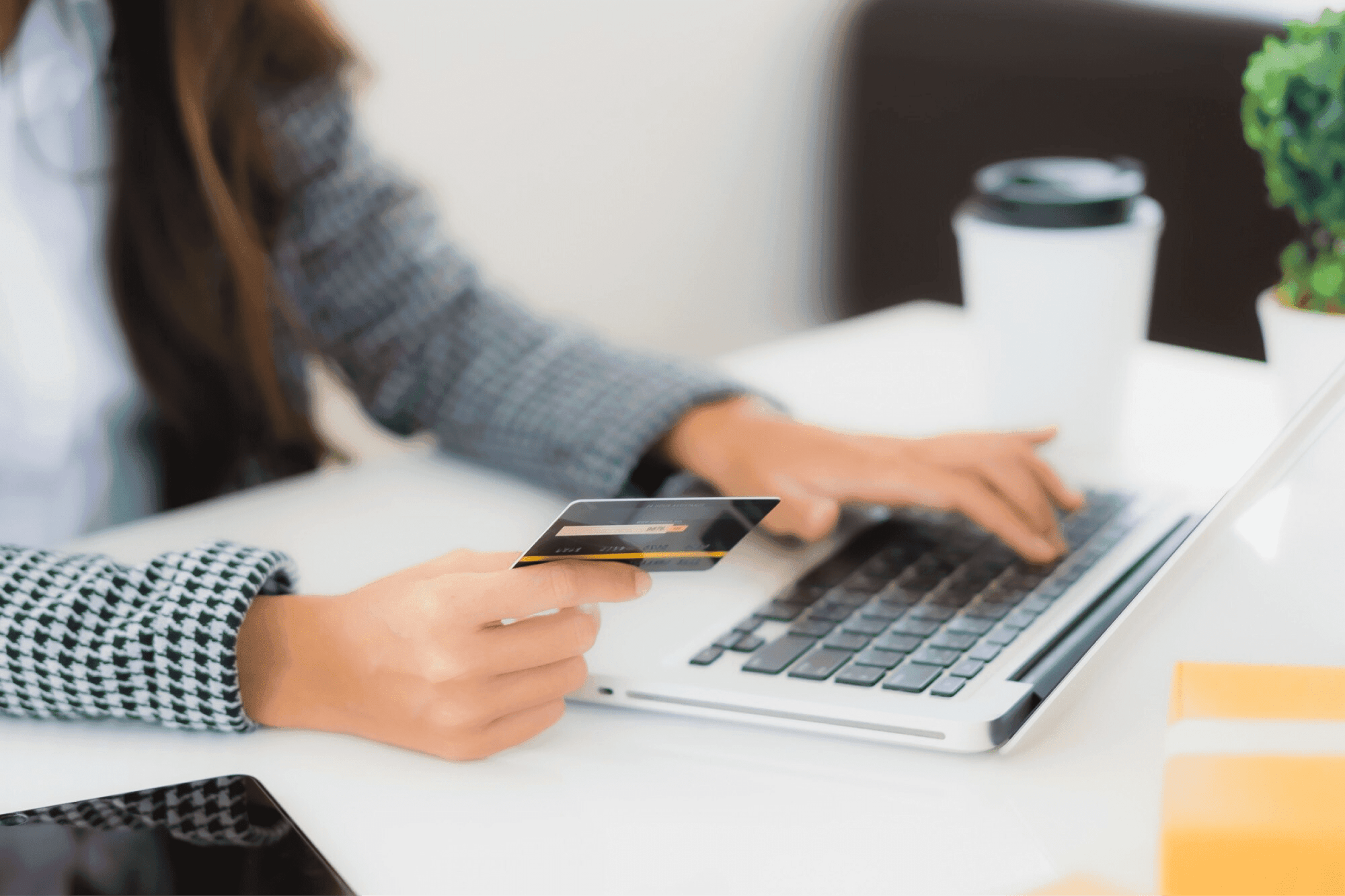 3. WooCommerce
Bet you have at least once heard about this eCommerce solution. Still, have you ever wondered what stands behind this catchy title? In a nutshell, WooCommerce is a famous WordPress plugin. Equipped with robust functionality, it can easily transform your traditional website into a feature-rich online shop. Like WordPress, WooCommerce has a straightforward interface that enables you to monitor orders, check out performance reports, and create coupons to attract more customers. All you need to do is sign up on the official WooCommerce website, and voilà— everything you need is just at hand.
Pricing
WooCommerce has many similarities with WordPress, so pricing is not an exception. As a free and open-source platform, WooCommerce can be a great option if you want to create an online store without wasting tons of money. Nevertheless, if you need to access additional resources like plugins, themes, domain name, or hosting service, stay aware of the hidden costs. On average, for additional functions you will have to pay up to $29.
Pros:
With nearly 5 million WooCommerce-powered shops, you will definitely not be left out of the boat. Due to such an extensive client base, you can easily find a forum with answers to any questions or concerns you have.
Do you need a custom payment gateway? Are you interested in real-time shipping rates? In any case, WooCommerce is a great platform for all kinds of customizations enabled by both built-in functions and add-ons.
One of the best things about WooCommerce is that this free-based platform does not pose any limitations concerning the niche and type of products you are going to sell. From hair products to virtual courses, there is no product WooCommerce would not be suitable for.
Cons:
Unlike most other eCommerce platforms, WooCommerce has multiple coding issues, so modifying the pre-defined settings may be challenging.

Although this platform perfectly fits small to mid-sized companies, it lacks scalability to serve rapidly growing or large enterprises.

While security is always pivotal, WooCommerce is reported to be vulnerable to hacker attacks.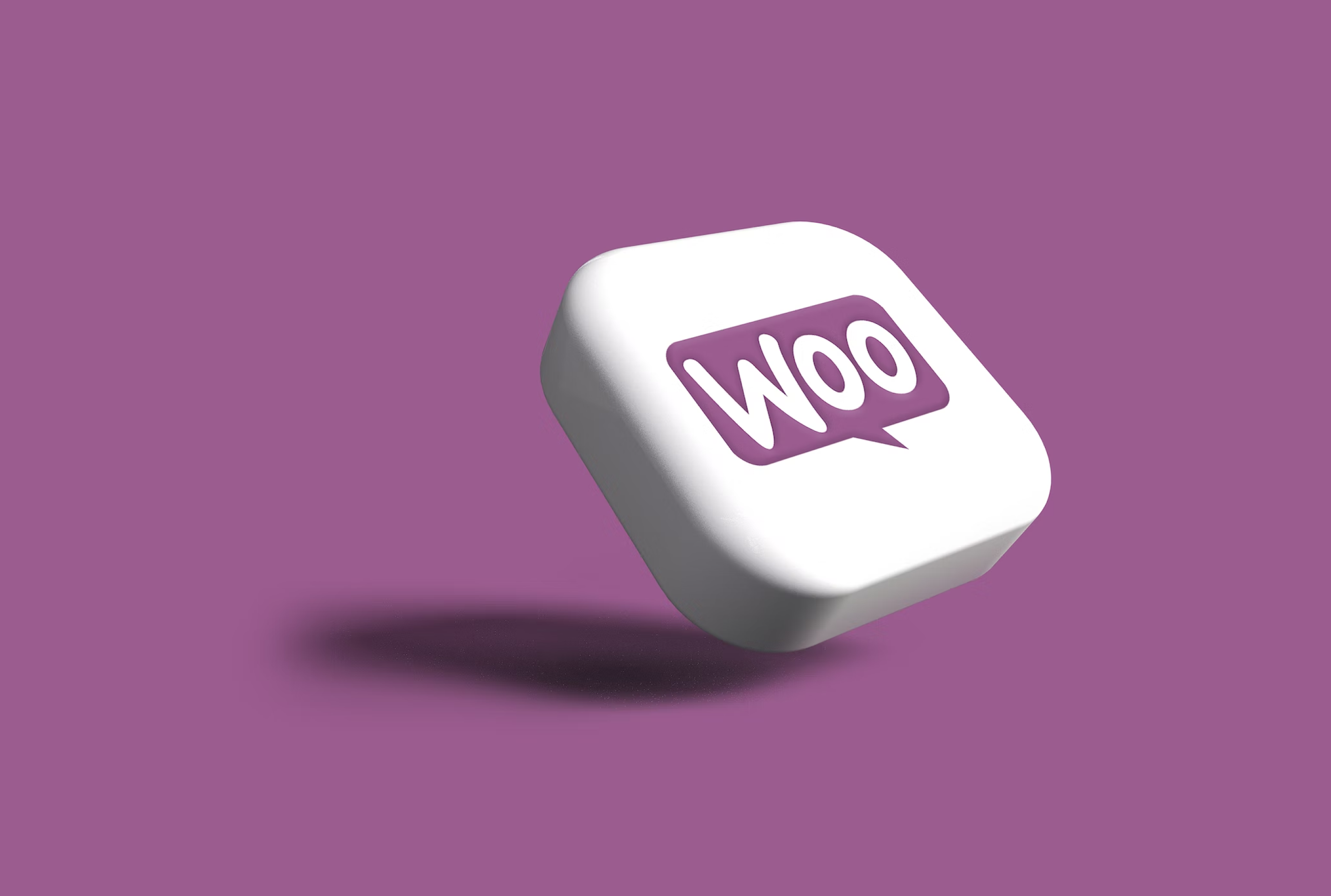 4. Magento
Magento Commerce is an eCommerce platform built on open-source technology. Utilized by thousands of businesses around the world, it takes fourth place in our list of the best eCommerce software. Notably, setting up a store with Magento Commerce is easy, so you can start selling products within minutes since there are no complicated steps involved. All you need is a web server, a domain name, and a credit card. Magento Commerce is secure, scalable, easy to use, and flexible. This makes it one of the leading eCommerce solutions available today. You can start selling products right away without having to build anything yourself.
Pricing
On the one hand, Magento possesses all the major functions you might need to build an online store. On the other hand, here comes the logical question: would it be enough? In most cases, no, it would not. Therefore, you will definitely have to pay for such extensions as license, theme, hosting, maintenance, etc. Concerning the price breakdown, it varies from $10 to several hundred dollars, depending on the type of extension/development you require.
Pros:
Needless to say that SEO is pivotal in selling products online. With the help of various SEO techniques, you can promote your goods with minimal investments. Hence, Magento not only allows optimizing product pages and descriptions easily but also generates SEO-friendly URLs.
In most cases, users can leave the web page if the loading lasts too long. Luckily, you should not worry about this problem when you choose Magento, as this platform allows you to maintain lower load times.
Given the paramount importance of reporting, you can easily monitor your store's performance by identifying its strengths and weaknesses in a blink of an eye. Thus, thanks to more than 20 reports offered by Magento, there is no aspect that will go unnoticed.
Cons:
It may be challenging to build a feature-rich store without solid technical and coding experience.

Since Magento takes up a lot of space, hosting on shared servers is often associated with bad user experience.

Compared to other eCommerce platforms, Magento is time-consuming when it comes to customization.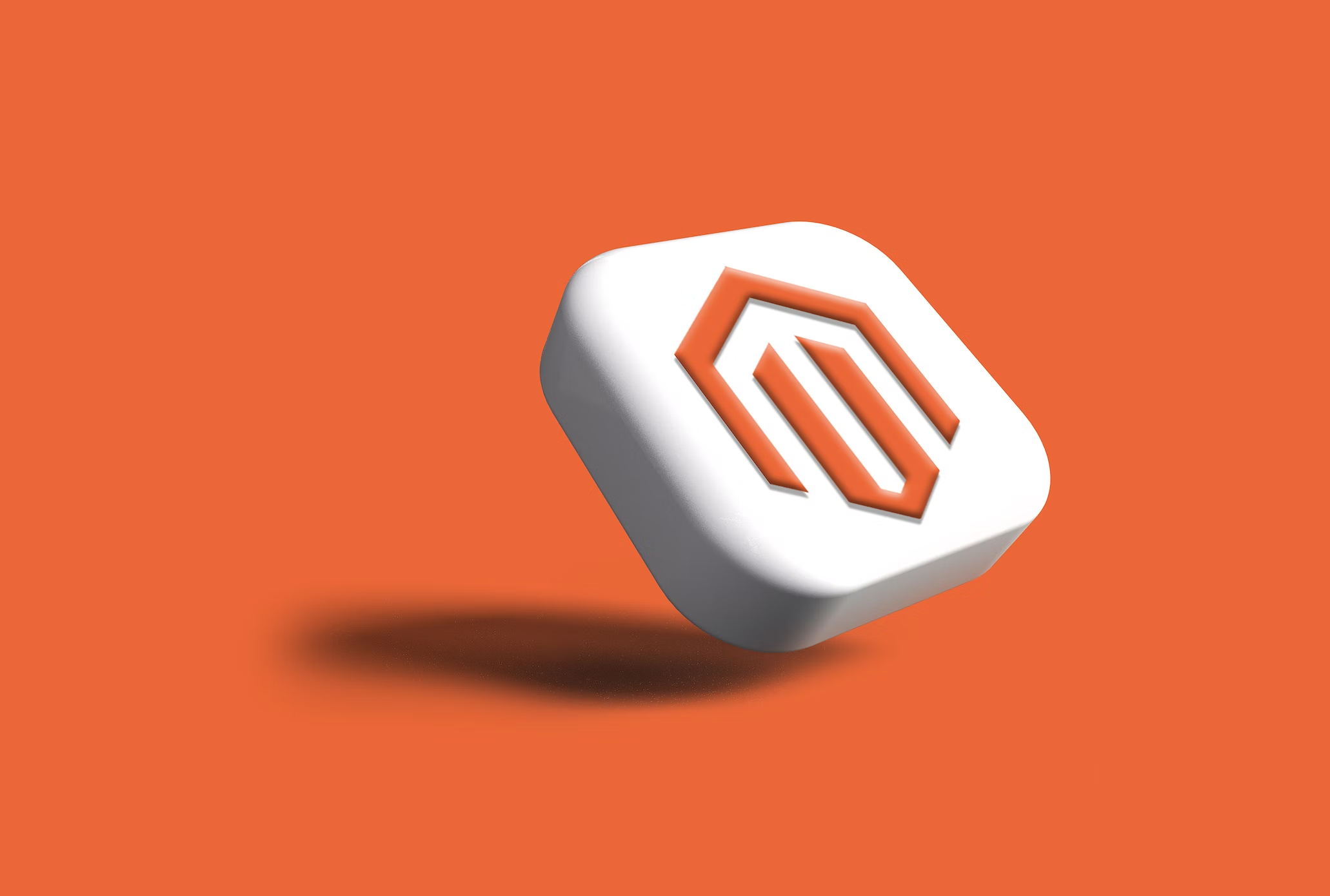 5. BigCommerce
Serving both well-established companies and young startups, BigCommerce is a popular platform with limitless potential. Empowered with SaaS and API-enabled openness and flexibility, BigCommerce offers a vast suite of enterprise integrations and tools designed to ensure the excellent performance of your online store. Being one of the most popular Shopify alternatives, this fully-hosted eCommerce platform possesses a marketplace for third-party applications. More than that, it can be managed without specific skills. Yet, how could you understand BigCommerce is the best platform for eCommerce website? Well, the answer is pretty obvious: if you are going to launch your first store, BigCommerce can be a perfect fit. Sure, you can use Shopify (which ranks first in our top eCommerce software solutions). However, BigCommerce is an ideal alternative if you want to save money without sacrificing functionality.
Pricing
In case you are not sure about this eCommerce solution, the 15-day free trial period is a great opportunity to test it. Still, right after the end of the trial, it is necessary to choose one of the following pricing plans: standard plan ($29.95), plus plan ($79.95), or pro plan ($299.95). Please note that even the cheapest BigCommerce pricing plan is quite generous in terms of functionality, so in most cases, there is no necessity to overpay.
Pros:
In fact, marketing can be a captivating yet tricky journey if you are not aware of its basic principles. Luckily, BigCommerce has a powerful module with AdWords integration, eliminating the need for manual marketing activities.
With such a wide array of tech providers, eCommerce developers, designers, and marketers engaged in a BigCommerce partner ecosystem, you can easily fill any gaps that may emerge in teams, time, or technology.
Since BigCommerce significantly eases the launching process by providing multiple automatic setups, it frees up time to focus on growing your store instead of being stuck with tech issues.
Cons:
Even though BigCommerce offers an extensive portfolio of free templates, most of them are too similar to each other.

Basic subscription options do not provide analytics.

Smart product rules are unavailable.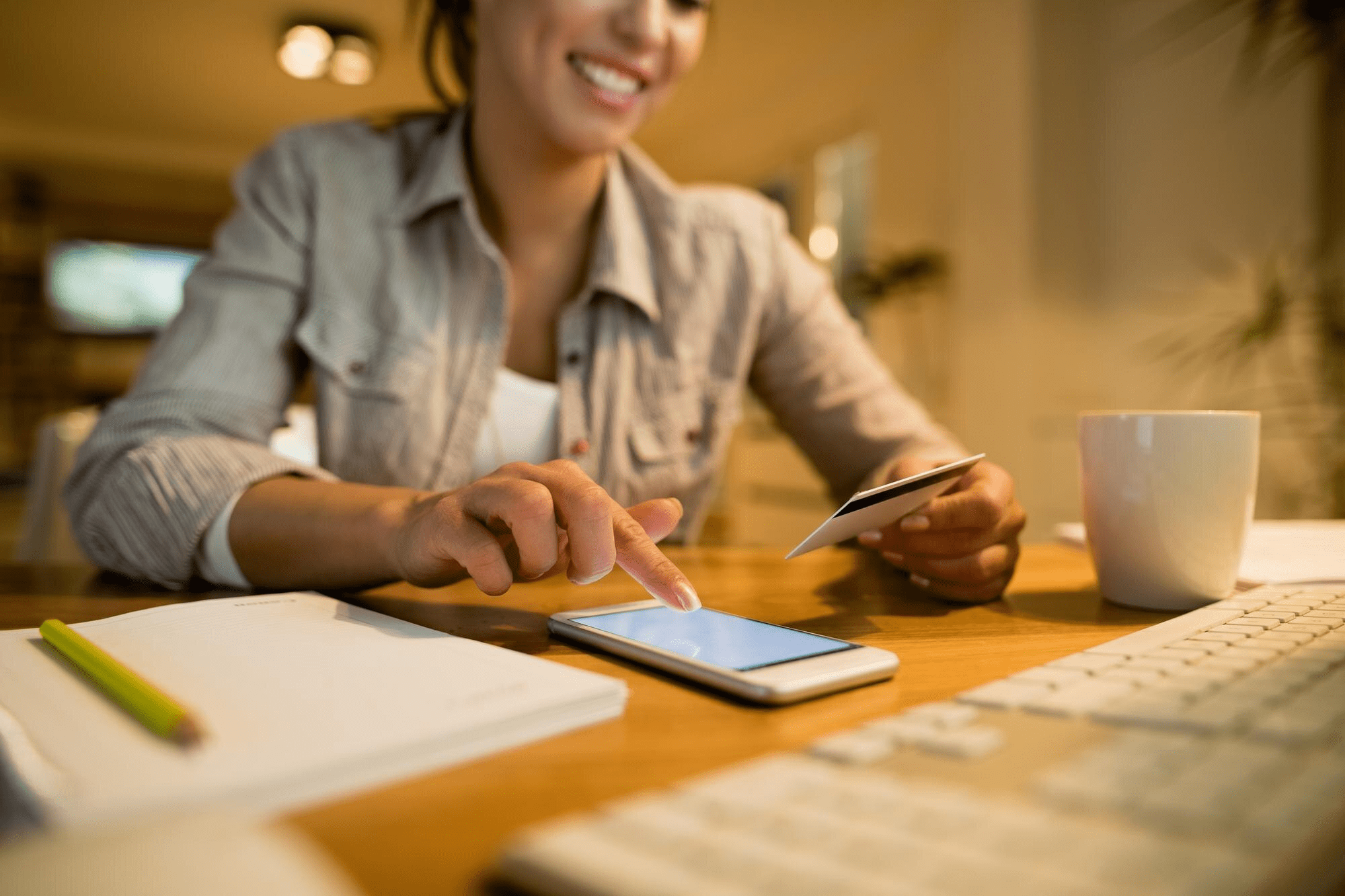 6. Wix
Wix is a popular online platform that makes creating a website as easy as constructing a blog or Facebook page. It can be a perfect match for small companies looking to build their own store. The platform offers free templates and tools to design a professional website in minutes. Wix also includes features like shopping carts, social media integration, and mobile apps. To start using Wix, sign up for a free account. You will need to provide personal information, including your name, email address, phone number, and credit card details. Once you have signed up, you can get started right away, just choose one of the available templates to customize.
Pricing
To put it briefly, the platform offers four pricing plans ranging from $4.50 to $24.50. Each option differs in terms of bandwidth, storage space, and customer care, which is why it would be a great idea to analyze your business objectives before the actual subscription.
Pros:
When it comes to initiating a web project, web-hosting service is often the first issue most merchants face. Nevertheless, it is not a problem if you choose Wix since this eCommerce platform offers automatically assigned space to host the website.
Choosing and downloading suitable images may be a real headache, especially when it comes to a specialized eCommerce store. With Wix, incurring any copyright issues is impossible because the platform provides a huge number of free and high-quality images per any need.
Thanks to Wix, you do not have to concentrate solely on the eCommerce niche. With the ability to create almost any kind of web solution, Wix allows you to turn your store into a corporate page, blog or even combine several web purposes under one roof.
One of the most exciting facts about this eCommerce platform is the ability to equip your online store with animated backgrounds. All in all, there is no doubt that you will definitely stand out from the crowd with such a unique and appealing visual element as animation.
Cons:
Although Wix represents itself as an affordable website builder, the platform contains a lot of hidden costs.

SEO Wizard (Wix's content optimization tool) has very limited capabilities.

Just like with BigCommerce, Wix's basic subscription options do not provide free analytics.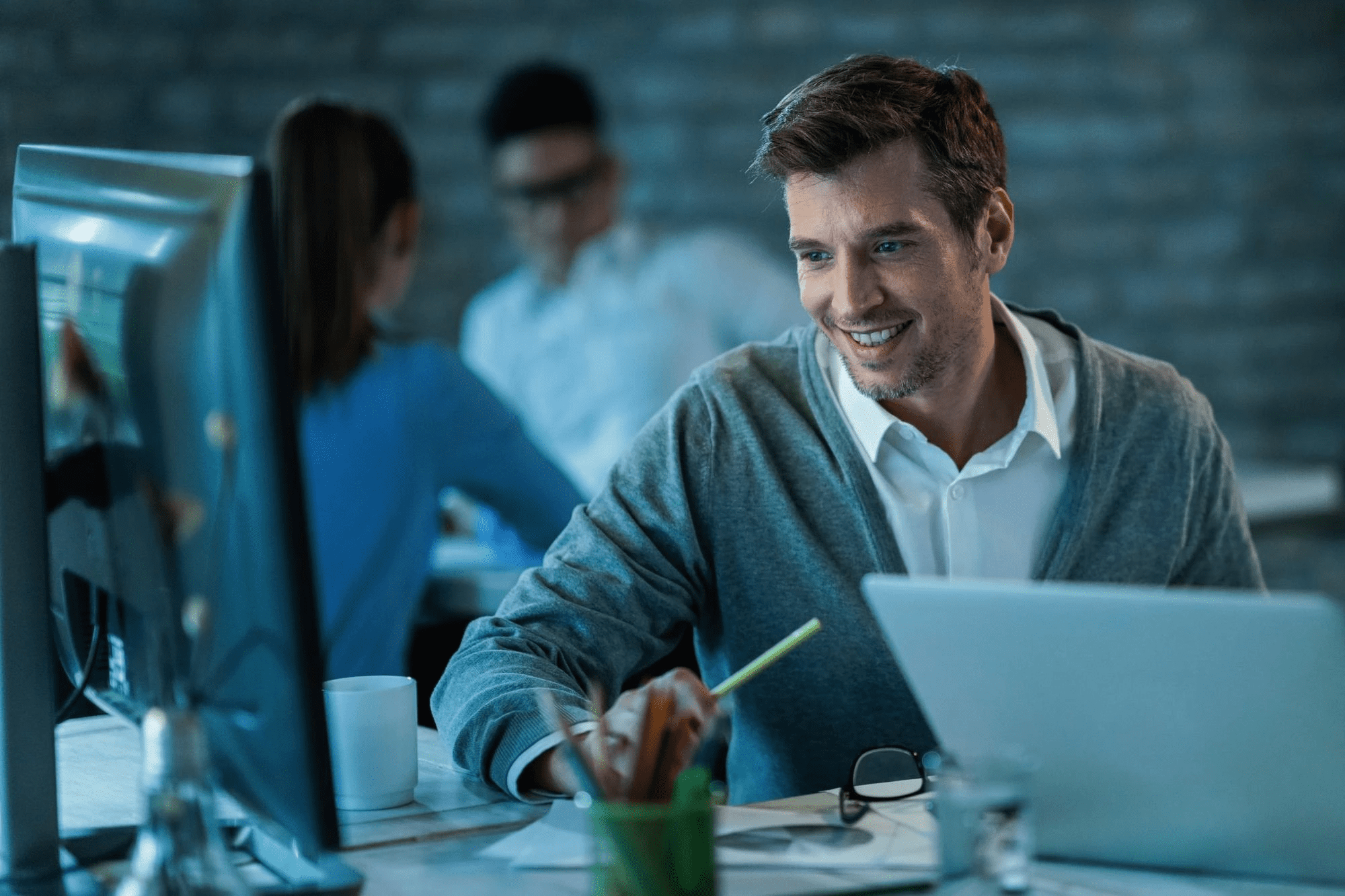 7. Weebly
Featured on such industry-leading giants as Forbes, Entrepreneur Magazine, Business Insider, and Mashable, Weebly remains a powerful contender in the market. In 2005, Jason Kintz founded Weebly with his wife, Kristin. Since then, they have managed to grow Weebly from a simple online store builder with $10 monthly fee into one of the world's leading eCommerce platforms that powers over one million web solutions worldwide. Weebly's eCommerce platform allows you to sell products online through its shopping cart system. You can add products to your store by uploading images and descriptions. Once you have added items to your online store, you can set up delivery options, pricing, and payment methods.
Pricing
If you are looking for an easy-to-use eCommerce platform with vast website-building capabilities, Weebly might be suitable for you. It provides a free plan that enables merchants to build a store without any coding. Nonetheless, if you require something more robust, Weebly also offers paid pricing plans starting at $9/month.
Pros:
Nowadays, most users buy products online using their smartphones. For this reason, a robust mobile version is a key to success for any online store, regardless of its size and niche. Since Weebly offers lots of mobile-responsive designs, you will definitely gain an advantage from mobile traffic.
As the last step of the client's decision-making process, the contact page is where all the magic happens. At this stage, the buyer reaches out to you to pay for your services/goods, which means this responsive and easy-to-use page should perfectly meet the client's expectations. Given the paramount importance of this crucial page, Weebly offers multiple customization options that allow reaching an upgraded look and feel of the contacts page.
Email marketing is a widespread practice, especially when it comes to selling products online. With Weebly, you can set up automatic email follow-ups to promote your new or best-selling products in an easy and efficient manner.
Cons:
Publishing a lot of digital content (images & text) on your website can slow down the performance.

In contrast to most eCommerce platforms, Weebly provides a small number of design templates.

Unfortunately, Weebly is not a SEO-friendly option.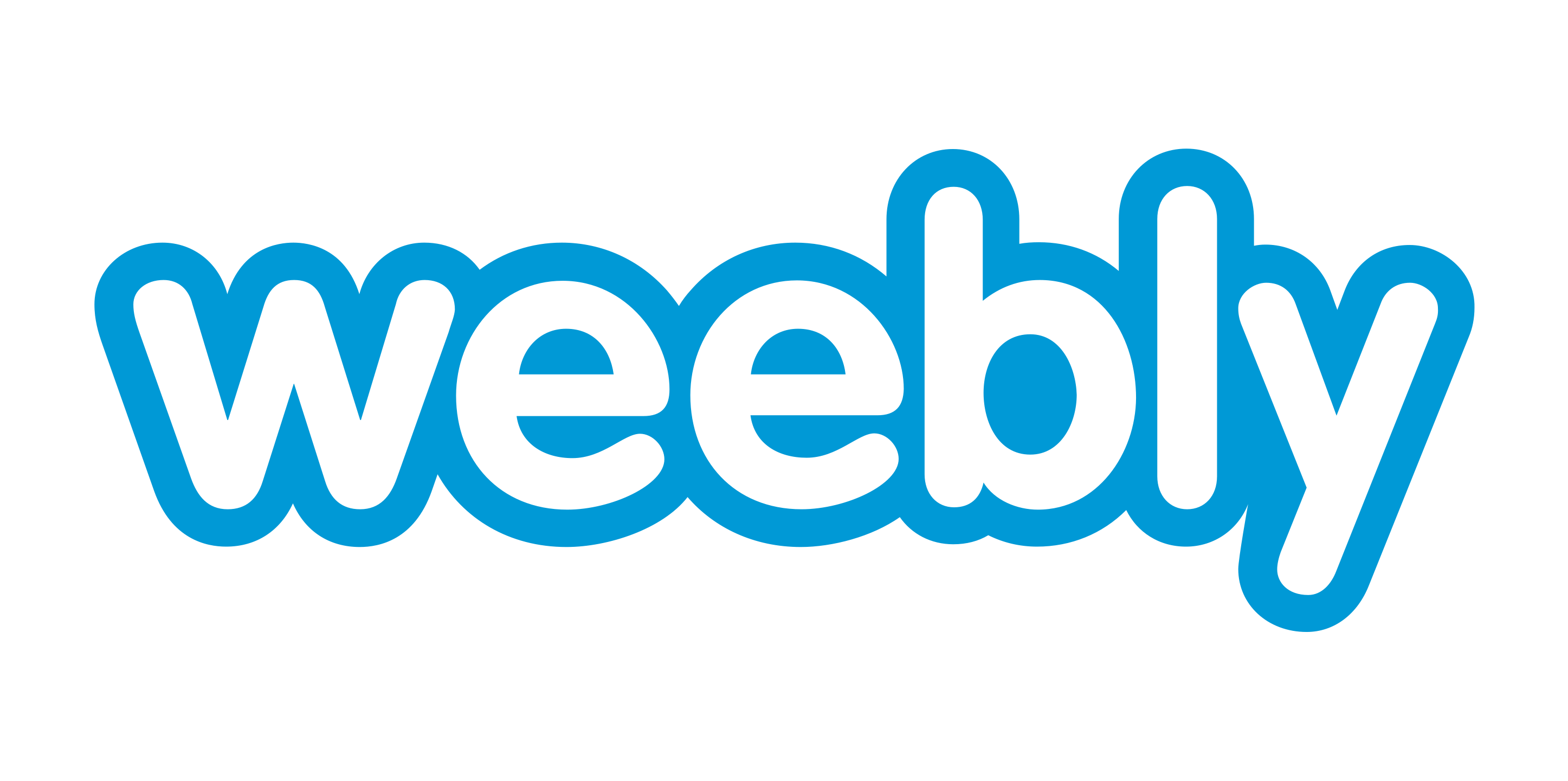 8. Squarespace
Squarespace is one of the most famous platforms for building an online presence. Thanks to its intuitive interface, it is easy to set up a business website, blog, or eCommerce store with Squarespace. Like any other platform, Squarespace offers an extensive gallery of website templates, so everyone can find something suitable in pre-designed templates or start from scratch using the drag-and-drop editor. Once you have selected a template, you can customize it by adding pictures, fonts, and other elements.
Pricing
Unlike some other options on the list, Squarespace is quite accessible in terms of price. It has four pricing options, varying from $16 to $49 fee monthly. Yet, to get the most value out of your investment, we highly recommend considering a free 14-day trial version.
Pros:
While most merchants are looking for coding-free website builders, experienced users often require a hybrid version. In this regard, Squarespace is an excellent choice because it provides optional versions to satisfy even the most demanding users.
Do you think that social media matters when selling goods online? Squarespace also thinks so, which is why it enables you to connect all your social media accounts and get the most out of all possible promotion channels.
With a built-in analytics tool, you can easily monitor the store's performance, analyze buyers' behavior, and plan strategic marketing campaigns. In a nutshell, the platform allows gaining traffic, content breakdown, keyword performance, and RSS subscription insights.
Cons:
In terms of cookie consent, GDPR compliance is poor.

Though Squarespace offers customer support, it is available in English only.

Squarespace is relatively cheap but does not offer a free plan (only a trial period).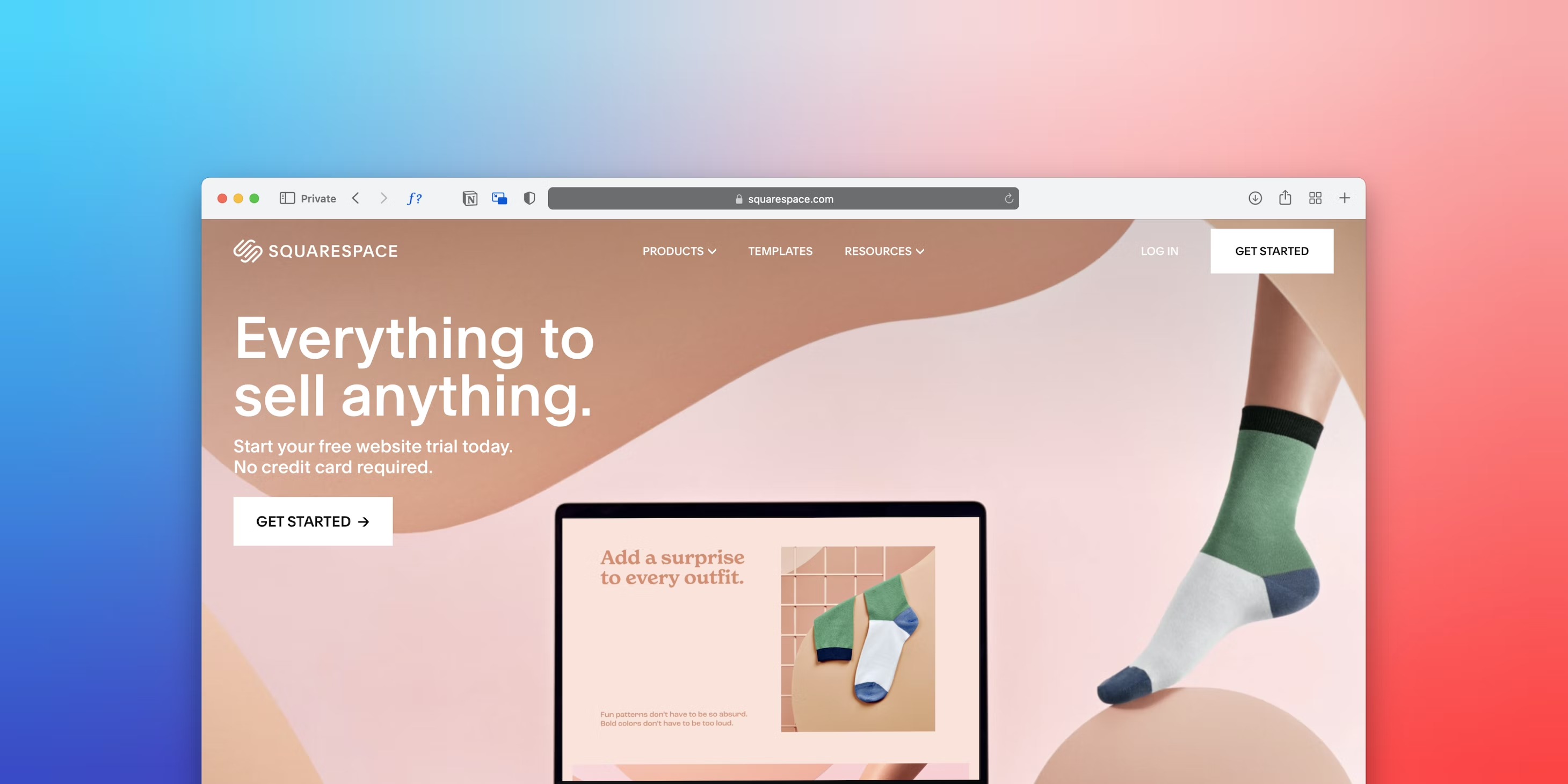 What is the best eCommerce platform?
Well, it is an interesting question with no direct answer. But you will probably ask: why so? That is because everything depends on your unique requirements, so it is impossible to choose the right option without diving deeply into your business needs.
Are you looking for a cheaper platform with great functionality? Then, it would be best if you consider BigCommerce. Do you want to choose a best-in-class website builder regardless of the huge investment it may require? Great, Shopify is definitely your option. In any case, we hope that our digest of the best software for eCommerce in 2023 has alleviated the suffering related to this tough choice, so you have managed to decide what is the most popular eCommerce platform.
Looking for a Reliable
eCommerce Development Partner
?
SolidBrain can easily bring your eCommerce idea to life regardless of the best website platform for eCommerce you choose. Trusted by multiple industry leaders like Stumpel, Eximcrop, and Trident, to mention just a few, our skilled team possesses the necessary skills and expertise to fulfill all your business requirements. In addition, we can build next-gen online stores from scratch, update the existing eCommerce solution, or provide outstanding consulting services, so there is nearly no task our skilled developers would be unable to complete.
At SolidBrain, we leverage best industry practices and combine them with the exceptional creativity of our web developers in order to reach our common goal — change the way your best eCommerce business operates in the modern online environment. As the eCommerce niche has definitely reached its peak, there is no better time to enter this promising business domain. Are you ready to reach new heights with SolidBrain? Contact us right now to get a free quote for your best eCommerce solutions.
---
On a Final Note
After all, everything comes to an end sooner or later, and so does our fascinating article. However, please do not jump to conclusions too fast, as we still have many awe-inspiring topics to impress you, especially when it comes to such an interesting area as building a successful online store.
Whether you want to read about a particular web platform in detail or require more information concerning prices, we are always ready to satisfy your requests. Just do not hesitate to leave your thoughts below. We are always happy to hear from you.