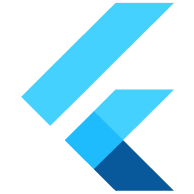 Flutter Development Services
Everything you need to know about Flutter app development services. Learn when to choose and the benefits
Let's talk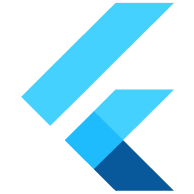 Once you decide that your business needs an app, the challenge of choosing the right framework arises. In the modern market, 10 main frameworks are used most often. They include React Native, Flutter, Swiftic, etc. None of them is ideal as each one has its pros and cons. Frequently, our clients come to us with a specific goal of creating the application. In this situation, we need to get as much information as possible according to the result that you want to see as the choice depends on it. One of the most frequent requests from our customers is that they need a visually appealing application that will be developed at a minimum time. Assuming this, our specialists stick to the Flutter app development service.
What is Flutter App Development?
Flutter is a modern framework supported and used by Google that allows you to create Android and iOS applications. It uses Dart as it focuses on overall performance and efficiency which are the two key points for this framework. Flutter app development service has gained popularity thanks to the rich set of widgets that make coding easier and save much time that could be spent on coding the interface manually. The features that we find quite interesting and necessary in some cases cover:

SafeArea widget that is used for adjusting the screen for different devices

Wrap widget that is used for placing the items in a row or column and prevents clipping the content

Arc Text widget that is used for creating content such as text or pictures around the circles

Numeric Keyboard widget that is used for developing a customized number pad in your app

Opacity widget that is used to make some items temporarily transparent while scrolling down or through
Examples of the applications that are built using the help of a Flutter app development company include Google Ads, eBay Motors, The New York Times Crossword app, PostMuse, etc.




Benefits of Flutter app development

Fast creation
If you need to create an application in no time, the Flutter app development company can give you a hand with this. The framework uses a hot reload that helps to see the result of code changes in a matter of seconds, with no need to relaunch the application.

Lower cost
The final price that you pay for the Flutter app development service is lower than you would give for the one created using another system. It is so thanks to the fact that it is a cross-platform framework. That means that the Flutter development company uses a one-time code for all operating systems.

Rich set of widgets
The framework is famous for its library of widgets. Using it you'll get not only fundamental widgets but also additional ones such as animation, motion, interaction models, etc. Thanks to them it's easier to create a modern and user-friendly application.

Continuous improvements
As more and more businesses stick to Flutter, it is constantly improving the widgets making the process of creating the app easier and enabling people to use more features. For example, now you can also weave AI into your app.

Leading framework for mobile apps
The widgets that Flutter has are suitable for mobile devices thanks to such vital ones as SafeArea, Wrap, etc.
Flutter App Development Services
Naming the exact framework to which you should stick is challenging as now we don't know your needs. However, here are some points, when it's better to stick to the Flutter app development company:
If you want your application to be available on both Android and iOS;
If you have a startup with a limited budget;
If you want to finish your project as soon as possible;
If you want to supply your application with a visually appealing interface;
If you plan to integrate custom features into your app.
Our Flutter mobile app development process
There is no need to compare the frameworks yourself as you can always come to our consultation during which we'll find the best solution for you. If we come to the idea of using Flutter, the cooperation will look the next way:
01
The thing we do first is that we plan and set a clear goal. Here we try to write all the details, covering the way the app will serve you and your customers.
02
After that, we create mockups of the application, design the interface, implement the widgets, etc.
03
As soon as there is a rough design, we begin to write a code using Dart and after that conduct different tests to examine whether everything works correctly.
04
If all the features perform at the needed level, our specialists come to the integration of APIs and databases. All information that we upload will be kept safe as during the upload we also implement security measures.
05
Then, we conduct some final tests, prepare the app for release, and have a consultation with you where we show you the last version.
It's important to note that we communicate with you during all the steps of your project, so you can be sure that we'll do everything to bring you the best result.
Industry Expertise
The main task for us at SolidBrain is to give you the solution that will be best for your particular case. During the 9 years of steady work, we have delivered custom solutions for over 40 projects. Our specialists are eager to help you with Flutter application development and integrate modern features into your app. Just contact us and put a solid ground for your business together with SolidBrain.
FAQ
Flutter is mostly known thanks to the fact that it supplies businesses with a single codebase. Most often, you might see this framework in eCommerce apps with catalogs, educational apps, and 2D games.
Flutter reduces the cost you pay thanks to the fact that it needs a single code for all operating systems.
Yes, you can migrate the app you already have into Flutter. Before you do that, please check all the pros and cons that it has and base your decision on relevant information.
Yes, you can use Flutter for creating both mobile and web apps. This can be done using the same code that you use for mobile devices.
We can't say that one framework is better than another one as everything depends on the specific needs of your project. Flutter can be used once you need a fast solution, while React Native takes a longer period but enables you to use 3rd parties.
Case Studies
SolidBrain has already successfully finished over 40 international and local online projects. Do you still have any doubts? You are welcome to check out our portfolio.
See all projects
You may be interested in our Services
Ready to get started?
Talk to us and let boosting your business right now!
Let's connect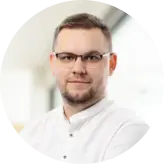 Mykola Dovhal
CEO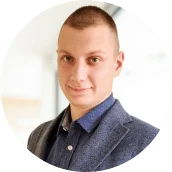 Vasyl Kuzyk
Head of BDM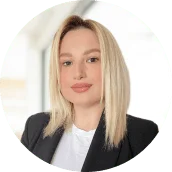 Khrystyna Oliiarnyk
BDM
Let's connect