The automotive industry is considered one of the most flourishing. As it is expected to continue its growth this year, more and more features appear on the modern market. The owners of such thriving businesses try hard to be number one in the modern market. That is the main reason why they are constantly trying something new to make the purchasing process more pleasurable.
As the owner of an automotive parts shop, you might have noticed how difficult workflow is without proper organization. Focusing on the larger business management processes such as accounting, finances, and logistics oftentimes leads to the underestimation of smaller inventory things one of which is the auto parts catalog. But trying it once, you will be amazed at the benefits it has. Auto parts catalog software is a feature of providing your customers with an online guide that contains information about every part and whether it is available now in the store. Thanks to this tool you will optimize the whole workflow from the very beginning of clicking on your website to the checkout process.
Auto Parts Catalog Benefits
Supplying business with auto parts catalog software means implementing a system that shows your customers that you care about them. In the future, parts catalog software will help you to gain clients' loyalty. But apart from this feature it has other benefits that not only your customers get, but the team as well.
Minimizing errors
Owing to the hundreds of thinking processes that happen in humans' heads every minute, most people tend to make mistakes. While some business owners are wasting time looking for a perfect candidate that will work without errors, others just provide their eCommerce with the parts database software. Such a thing eliminates the need for manual data control that results in minimizing errors.
Easing management process
Within a few seconds, you can get access to any information on your details including the old purchasing data. This kind of statistic is usually used for comparing the previous selling tendency with the current one. Based on this information you can understand whether you should order specific details for the aftermarket auto parts catalog. Moreover, in case of inflation or price change, you can easily update the cost without wasting time on writing it into the manual journal.
Building better communication with the clients
Communication improvement happens when the clients see that you take care of their time offering them fast solutions. You help customers by showing them our catalog which will be based on accurate data. Considering the usual auto part catalog software it provides clients with the following information:
Product availability;
Description and characteristics;
Suppliers and aftermarket parts database;
Price;
Delivery options.
However, apart from the basics, you can also provide your customers with some unique features that will distinguish your business. To these additional tools, we include video descriptions, 3-D parts implementation, aftermarket auto parts catalog, etc.
Parts Database Software Features
The auto parts catalog software is quite a flexible implementation. The thing is, there is no perfect match system for every auto business. You are the person who decides on the features that your catalog has and how it is different from those that your competitors own. Some features are considered to be on the top lists and are supposed to dramatically improve the overall shop performance.
Advanced search system
When potential clients come to your webpage, they want to get fast and perfect solutions to enhance their cars. You can help them by offering exactly what they need. It's easier said than done, however, a great compound here will be implementing a more precise search system with advanced filters for aftermarket parts catalog.
Video display
This year providing people with professionally made pictures isn't enough. The most obvious reason is that a photo doesn't distinguish you from other web pages. But it's also useless when it comes to the automotive industry. So why do people come to such shops? A great part of them comes not when they have some problems with their vehicle, but when they want to enhance its work. A useful option here is having short videos on how the car used to work without specific detail and how it works now.
User experience personalization
This feature includes providing people with a so-called 'My garage' alternative. A web user should fill in the information about the car, including some problems or things that dissatisfy the owner. After that artificial intelligence will analyze everything and within 3-4 seconds show the potential client some personalized options that will fit specifically his or her car.
Verify fitment
This feature is oftentimes implemented in 'My garage' but can also be used apart. It asks the customers to fill in the information about their cars. Knowing it the system will allow the customers to check whether a particular detail fits their car. If there is no match, the AI will offer an item that has similar benefits.
This verification can be placed either on the product or checkout page to ensure the right choice before the order.
Category selection page
In simple words, it's just a group of web pages that are based together on a similar theme. Some people also call it a bridge between the homepage and the product page that eases navigation.
You can think about whether this category selection will be dedicated to a particular vehicle or product, adding something unique and remarkable to your automotive store. Just try this feature and make browsing around your webpage more pleasurable.
Contact Us
Do you want to ease management processes? Just
contact us
and we will help you to implement the auto parts catalog that will fit your business. Apart from supplying your store with a new tool, we will provide you with a consultation during which you will get to know more about the features that will help you flourish!
You may be interested in our Services
Ready to get started?
Talk to us and let boosting your business right now!
Let's connect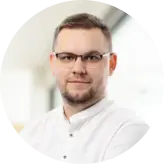 Mykola Dovhal
CEO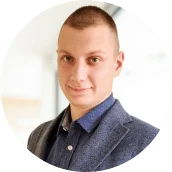 Vasyl Kuzyk
Head of BDM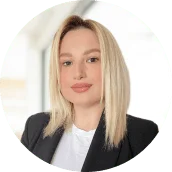 Khrystyna Oliiarnyk
BDM
Let's connect