Our Transportation and Logistics Software Development Services
The Future of Logistics Industry: Through the Lens of Technology
There is no doubt that the logistics industry is currently undergoing a significant transformative change. Think at least of modern delivery practices, for instance, Uber or electric cars. With such a rapid tech evolution, it seems like flying automobiles are just around the corner. However, while these futuristic upgrades are typically associated with a lack of trust or high cost, there is an option that will enable you to stay on-trend. Thanks to exclusive solutions provided by our logistics software development company, your business will be equipped with better technology, efficient route planning, and stronger integration capabilities.
See Case Studies
Logistics Software Solutions
Being a #1 Logistics Software Development Company, SolidBrain specializes in delivering complex logistics and transportation solutions that help leading enterprises across the globe.
Our dedication to excellence goes beyond logistics; we excel in creating state-of-the-art solutions for eCommerce Website Development Services and Automotive Software Development Services.
Transportation Management
Leveraging the power of real-time data, we design robust transportation management systems that handle all sorts of transportation-centric issues. Whether your enterprise seeks to optimize the physical movement of goods or ensure shipment compliance, there is no problem that our skilled experts cannot solve. Just imagine that you can add transparency to your day-to-day transportation operations, trade compliance reports, and documentation while ensuring timely freight delivery. Does it sound like a dream? Then, SolidBrain is at your service to turn this dream into reality.
Warehouse Management
From the distribution center to the supermarket shelf, your goods undeniably have to pass a long and challenging way until they get to the hands of buyers. Luckily, our all-in-one warehouse management software (WMS) aims at supporting your product's compliance at each stage, ranging from inventory management and tracking to put-away and packing procedures. With WMS, enterprises not only can streamline and automate inventory fulfillment processes but also significantly reduce costs, yet not at the expense of the quality.
Navigation & Geospatial Software Solutions
Whether you deliver goods by sea, air, or land, there are no more territorial boundaries with our navigation solutions. Track vehicles, identify locations, and get real-time reporting to ensure all orders are delivered on time. Integrating geofencing and GPS tracking technologies, we create smart navigation systems that guide vehicles accurately while estimating arrival times. What is more, our navigation & geospatial solutions can be smoothly integrated with any third-party APIs, for example, weather or traffic ones.
Inventory Control Software Solutions
It is not a secret that you cannot sell a product you do not have, which is why the stocking issue is a real nightmare for enterprises. Fortunately, due to inventory management software, your organization can gain real-time alerts on the number and quality of the products in the stock you have while keeping you up-to-date with what you require to order. Therefore, you will never lose out on another deal because of stockouts. Besides, inventory control software not only minimizes the risk of running out but also helps you automate error-prone processes and bypass time-consuming manual entry of items.
Custom Logistics Software Solutions
Whether you need relationship management software or a custom ERP system for your logistics and transportation enterprise, our experts can find the solution that perfectly fulfills your unique requirements. Logistics and transportation companies face multiple challenges, including transport scheduling, dispatching and monitoring, supply chain management, cost optimization, and workflow management, to mention just a few. Still, our logistic software company assists non-vessel-operating common carriers, freight forwarders, delivery agents, shipping organizations, warehouse providers, and other vendors in solving these problems quickly and efficiently. Just share your ideas, pain points, and expectations. Our consultants will take care of everything else.
Benefits of Adopting Custom Enterprise Logistics Software
Confused by the number of logistic software development companies in the market? With Solid Brain, the choice has never been more obvious.
01
Focus on Long-Term Results
When working with the client, we do not build castles in the air. Instead, we set realistic goals, schedules, and plans to ensure the customer can reach the desired result due to our solution. You will probably ask where the guarantee of success is. Yet, the answer is pretty obvious because we design solutions that work for the benefit of your business every day, seven times a week.
02
Confidentiality
Some enterprises possess unique knowledge and methodology, so they do not want it to be revealed. Others work with private resources, which means they also prefer to stay anonymous. At SolidBrain, we respect the desires of both. That is because we understand how information security matters today, so we help businesses keep their valuable data safe.
03
Deep Expertise
Our team has a track record of creating hundreds of projects for a dozen international clients. With such a great experience, it is impossible not to master your skills. That is why we became the best in what we do. Thanks to our long-term experience, we are passionate about opportunities to innovate and find creative ways to improve our logistic software development services.
04
Best Industry Practices
Our software developers implement the latest technologies to provide tailor-made, innovative, and efficient solutions that help enterprises add value to their business. Furthermore, we always put an emphasis on enhancing our skills and knowledge, accepting challenges as exceptional opportunities for constant professional growth and development.
05
Ongoing Support
At first glance, it may seem that deployment is the final step of cooperation. Nevertheless, our transportation software development company builds long-term relationships. We continue to consult our clients even after the product deployment phase, providing them with ongoing support, maintenance, and timely software updates.
You may be interested in our Services
Ready to get started?
Talk to us and let boosting your business right now!
Let's connect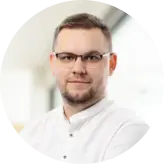 Mykola Dovhal
CEO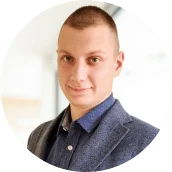 Vasyl Kuzyk
Head of BDM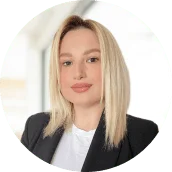 Khrystyna Oliiarnyk
BDM
Let's connect