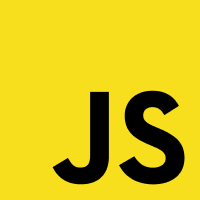 JavaScript Development Company
JavaScript or so-called JS is a popular programming language used for the development and management of website content. It is known for its numberless benefits and possibilities.
Let's talk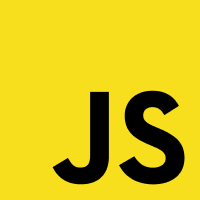 JS development services will help you create attractive interactive web pages. Due to them, you will be able to implement almost any function and design. Besides, JavaScript will ensure the best user experience thanks to friendly UI. As a rule, this technology is supported by the majority of popular web and mobile browsers, including Chrome, Safari, Opera, and Firefox. SolidBrain offers you to get the most out of this technology. We can develop a powerful website for your online business and ensure its professional maintenance.
Benefits of JavaScript Development Services
Any online business needs innovative technologies to take the leading position in the market and improve its services. With the help of our JavaScript development services, you will get a chance to optimize your website and manage it without any difficulties or special knowledge. This technology offers a variety of advantages, which you can use to design your site with the desired features.

Powerful Platform
JavaScript offers almost limited possibilities for the development of robust applications and websites. It is perfect for the creation of interactive elements and custom functions.

Variety of Frameworks
We can use the main advantages of different JavaScript frameworks to deliver the best services. Thanks to their variety, our experts can choose only the most cost-efficient solutions necessary for the implementation of your ideas.

Easy-to-Use Technology
JavaScript is one of the best programming languages for people, who don't have enough experience in web development. Our experts can explain how to use this platform and you will be able to manage the website or application without any difficulties.

Fair Price
JS offers efficient solutions for any project regardless of its budget. Moreover, the platform allows adding new features and improving the websites whenever you want. Thus, you can divide the work on your project into several parts and upgrade your project from time to time.
Our JavaScript Development Services
SolidBrain is ready to utilize the full potential of JavaScript to ensure the total satisfaction of our clients. Together with our JavaScript development company you can boost your online business and attract new clients.
Node.JS Development
Node.JS is an open-source, cross-platform, back-end Java Script runtime environment. Our experts have hands-on experience in its utilization. They use their knowledge to come up only with the most efficient solutions, which will save your money and provide your company with the desired results as soon as possible.
Angular.JS Development
AngularJS is another powerful JavaScript framework perfect for the development of optimized websites and web apps. Our JS development company offers a professional team, which will build an attractive online portal using this technology to meet all your requirements and budget.
React Development
React JS is one of the most efficient JavaScript libraries. It is ideal for both back-end and front-end development. The SolidBrain team has enough experience and innovative tools to deliver the best services for the clients that want to use this technology.
JavaScript App Development
Do you need a top-notch web or desktop app to improve your business? Opt for our JavaScript development services and we will provide you with fully functional, responsive, and feature-rich applications ideal for your business management.
Web Development
Our JavaScript development company offers you to rely on experts who will develop a robust and scalable website to meet your business goals. We are ready to face any challenge and provide cost-efficient solutions to implement your ideas.
Back-end Development
In case you are looking for professional back-end development services, our professionals can use JavaScript and other technologies to support your website with the necessary solutions. SolidBrain will ensure flawless performance, efficient data processing, and the reliable security of any online business.
SolidBrain is a professional JavaScript development company, which offers a client-centric approach, expertise, and total satisfaction of our clients. We believe that sound partnership is a key to any project's success.
01
Free Consultation
You are welcome to get in touch with our customer support team and discuss your project's details. We will estimate it to come up with the best price and milestones. As soon as you accept our offer, the SolidBrain team will start the work on your project.
02
Full Control over Your Project
You will be able to control the workflow from any corner of the world. SolidBrain offers its JavaScript development services for partners from the USA, Europe, Australia, and other countries. We provide our clients with 24/7 customer support, so you can check out the delivery of your project whenever you want.
03
Satisfaction Guarantee
Our experts always double-check and test the websites and applications before we release them. Thanks to it, you may be sure that you will get a digital product, which you can use to boost your online business immediately.
Case Studies
SolidBrain has already successfully finished over 40 international and local online projects. Do you still have any doubts? You are welcome to check out our portfolio.
See all projects
You may be interested in our Services
Ready to get started?
Talk to us and let boosting your business right now!
Let's connect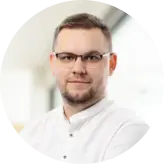 Mykola Dovhal
CEO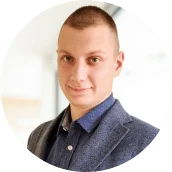 Vasyl Kuzyk
Head of BDM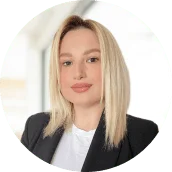 Khrystyna Oliiarnyk
BDM
Let's connect