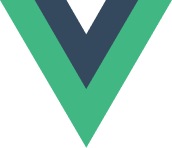 Vue.JS Development Services
Looking for a tech company with professional Vue.js developers who will take on your project? The SolidBrain team is exactly what you are looking for!
Let's talk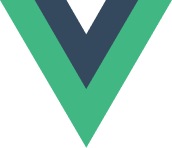 Get the best web and mobile products built on Vue.js with the help of the SolidBrain team. Our wide experience with software solutions covers multiple industries - from tourism to automotive. The interface of your product is key in attracting users by providing them with an easy-to-use and intuitive panel. However, an appealing view of your website or app is not the final goal. You need to make sure that your front end properly interacts with the back end, and that's when Vue.js comes into play.
Vue.JS Services we offer
The SolidBrain Vue.js software development encompasses all phases of the Software Development Life Cycle, including testing and further maintenance of your product.

Vue.js Consulting Services
The way you represent your product visually is as important as the functions it performs. Any business aims for a user-friendly and responsive interface to attract more clients. Whatever question about tech stack you may have, our consulting services will cover it in full. Our Vue.js development company also maintains constant communication during all development stages.

Vue.js Front-End Development
The front-end development team at SolidBrain will undertake an intuitive UI development for you. We constantly expand the list of technologies in use to create up-to-date software, and Vue.js is one of our favorites for B2B or B2C platforms.

Vue.js Web App Development
With the help of Vue.js, our Vue.js developers can create a high-functioning and speedy web-based UI. We will also connect your product to the browser and customize any features to make your idea stand out from other products on the market.
Vue.js Development Services for Various Industries
Vue.js is a tool that can be used for product development of any kind and industry. Do you need an appealing web page or app to attract new clients to your automotive products? Our Vue.js have already successfully done it. Or do you need an engaging solution for your tourism business? The SolidBrain team worked on such projects as well! An easy-to-understand and good-looking UI is paramount for any business that strives to expand their user base and get leading positions on the market.
Why Hire Vue.js Developers from SolidBrain

Proficient experts
Our team consists of competent Vue.js developers with wide experience. They create solutions that comply with industry standards. We are not the type of Vue.js development company that is caught at a standstill when it comes to new skills and technologies. Developers at SolidBrain always gain new knowledge and actively use it in projects.

Trusted Partner
Vue.js development agency like ours was trusted by multiple clients with their web and mobile development needs. We are happy to help both local and foreign businesses to grow and increase their sales levels. Get a consultation and hire Vue.js developer to make the project of your dream a reality.
FAQ
Vue.js is a JavaScript-based framework designed for UI development of web apps and other products.
Vue.js is one of the most popular frameworks for creating state-of-the-art UI solutions in a short time. This framework is regularly updated since it is open source, and numerous engineers contribute to its constant improvement. Vue.js is about flexibility and fast development. Vue.js development services at SolidBrain cover full web or app development to make your UI attract as many users as possible.
With our Vue.js development services, the cost depends on the requirements, the scope of your project, and the duration of its development. Contact us to get a detailed project estimate and discuss the idea you have in mind.
Our experts regularly hone their English speaking and writing skills. The majority of our developers have an Upper-Intermediate English level and more, which is sufficient for strong understanding of the projects and communication with the clients.
Case Studies
SolidBrain has already successfully finished over 40 international and local online projects. Do you still have any doubts? You are welcome to check out our portfolio.
See all projects
You may be interested in our Services
Ready to get started?
Talk to us and let boosting your business right now!
Let's connect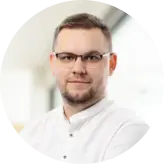 Mykola Dovhal
CEO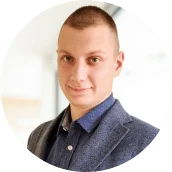 Vasyl Kuzyk
Head of BDM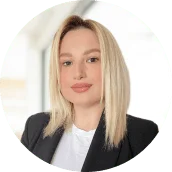 Khrystyna Oliiarnyk
BDM
Let's connect