"Equipped with strong technical knowledge and excellent work ethic, SolidBrain team delivered outstanding results during the shortest time possible. Perfectly integrating with our in-house team, they demonstrated the high level of expertise and great communication skills. We highly recommend SolidBrain for eCommerce-related projects and will be glad to continue our fruitful cooperation in the future."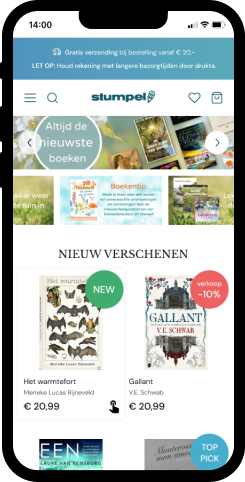 About project
Project duration
8 months
Challenges and Objectives
Due to such a long-term and glamorous history behind its title, Stumpel has formed an extensive and loyal customer base. However, owning most stationery shops in the Netherlands, the company wanted to reach new digital heights.
Nevertheless, in the modern world, it is definitely unattainable to attract new clients without a cutting-edge B2B office supplies solution. Therefore, in 2020, Jeroen Stumpel, an enterprise owner, identified the need to redesign the old website Stumpel.nl based on Magento 2.
As a reliable eCommerce development partner, SolidBrain came to help and offered to develop the optimized version of the office supply market. Moreover, we decided to enrich it with more comprehensive functionality, pleasing-to-eye design, and a top-notch navigation system.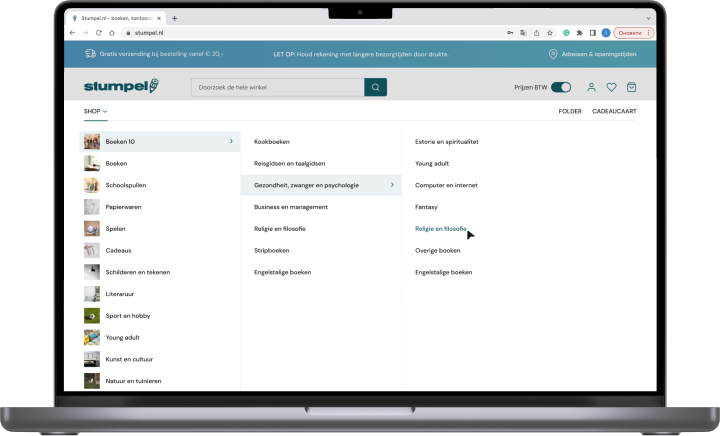 Solution
It is not a secret that PHP is considered the best option for creating high-performing websites, both dynamic and static. Inspired by this powerful technology, we upgraded the database, modified its structure, optimized server configurations, and integrated uninterruptible CI/CD configurations. In order to prioritize the pages and features that require the most attention and to boost the website's overall performance and page load time, we handled multiple site speed tests. Next, ElasticSearch enables us to ensure the next-level efficiency of the search service. Ultimately, the Firebear, Amasty, and Koongo modules were uploaded and configured.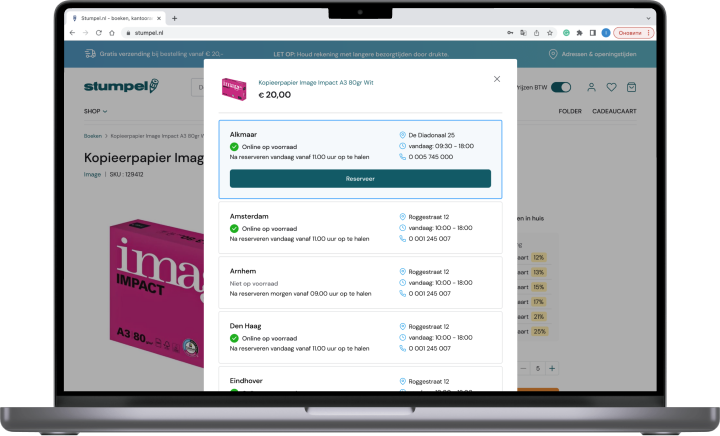 Business outcome
As far as we conducted an in-depth analysis of the project requirements, we not only managed to optimize the core website's features and services but also ensured its fast speed and provided the client with broader functional capabilities. SolidBrain continues to deliver the ongoing technical maintenance and support of the project.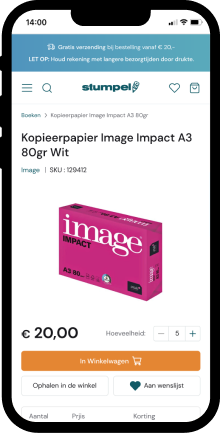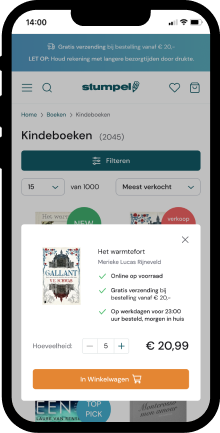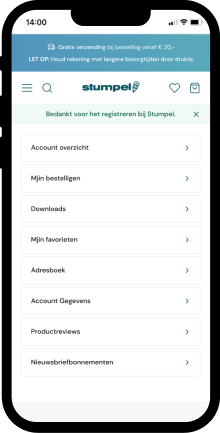 The value we delivered for Stumpel:
The online marketplace for office supplies delivered by SolidBrain resulted in higher return visits, low bounce rates, better conversions, and higher ranks in organic search.
Thanks to intuitive and convenient-to-use navigation, Stumpel ensured a top-notch user experience, which caused a higher user satisfaction rate.
By reducing the page load time, we positively impacted marketing and sales processes while significantly increasing website traffic.
With the upgraded website, Stumpel can efficiently attract qualified leads that can be converted into customers in a fast and easy manner.
You may be interested in our Services