Have you ever been in a situation when you needed a specific detail for your auto, came to the website, purchased it and only in the next few days were informed that there wasn't that particular one in stock? Will you come to buy anything there? We doubt that as the shop hasn't gained your loyalty, consequently will make you feel either ignorant or nervous.
If you are wondering what to do to track customer vehicle history, try out a garage software system that enables you to manage your auto repair store wisely.
Such a thing will not only ease your work but will also help you gain customers' loyalty by providing them with faster solutions. It's that particular situation when putting less power you get maximum results.
Benefits of Garage Management Software
One place for all tools
Having all systems controlled in a single software provides quite a lot of benefits to your shop. Even though a few years ago having some deals in the automotive industry you needed to have several management systems, now everything can be done within one. So, thanks to garage software you will have the ability to lead all things from inventory to customer interactions in a single system.
The paperwork and errors minimization
Manual work is the thing that plays on the nerves of almost every business owner. However, keeping track of modern technologies and the wise use of AI allows us to digitalize the system and save your data in the cloud.
Talking about the garage software solution that we have, we won't just apply a storage system that has a lot of space but will make your files more accessible and ease manual processes. For example, we supply you with garage invoice software. That means, that whenever you need to take a look at how services are delivered, you can make an itemized commercial document. As it's quite a long-winded process, delegating this work will allow you to save time that can be spent on other business fields.
Productivity rise
One more benefit of this tool is that by supplying your company with it, your coworkers will have more time for other work, and consequently, productivity will grow. The thing is, oftentimes much time is wasted when employees are searching for something or checking if the item is in stock. Till they find the needed thing the potential customer can just go to another store. However, as the modern tool of garage management can save all the data in one place, the time of purchasing will be cut to several seconds.
Better customer service
All the digital tools that we have nowadays are targeted to help you form a substantial connection between you and your clients, making them stick to the services over and over again. The garage management system allows you to do that by supplying you and your customers with live updates on details.
Furthermore, using this system to your advantage, you can adjust it to send personalized notifications about special offers.
Garage Management Software features
Such an advanced car shop tool has become irreplaceable due to the features the automotive business owners get. Having these features will give you the possibility to manage such things as the stock, vehicle details, and the work of your team without being present at the workplace. As the information is available for you at any point of the day, you can also manage the time of your work when you want to analyze the data.
The easy-to-navigate dashboard is used for managing the needed business parts
The ability to set up automated emails for better communication with your customers
The garage invoice software allows you to keep an eye on your finances
The simplicity of available detail tracking
Contact Us
So, will you get on the road of management process automation and get all those priceless features? Just give the manual stuff that can be automated to the software and relieve time to do things that matter!
Contact us
and we will help you to supply your car business with a modern tool!
FAQ
The benefits of a garage management system include:
Having one place for all management tools;
Minimizing errors and paperwork;
Enhancing your productivity;
Providing better customer service.
The key things that people who have already tried the workshop management software include:
Easy-to-navigate dashboard;
Automated text messages;
Garage invoice software;
Simple detail tracking system.
If you are tired of the constant hassle of keeping an eye on your stock, income, customer management, etc., and want to deliver fast solutions, you should think of implementing a garage management system.

The only thing that you need to do is to choose the IT company that will provide you with high-quality solutions. We at SolidBrain are eager to give you a hand and supply you with top-rated garage solutions to boost your business performance.
You may be interested in our Services
Ready to get started?
Talk to us and let boosting your business right now!
Let's connect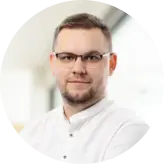 Mykola Dovhal
CEO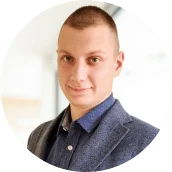 Vasyl Kuzyk
Head of BDM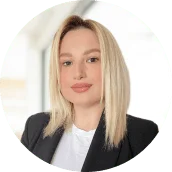 Khrystyna Oliiarnyk
BDM
Let's connect