Do you remember getting into a car and hesitating whether you took the right turn on a way to another corner of the city? Or studing a paper map while traveling somewhere far? Luckily, gone are those days when a lot of utilities are needed to make sure you are going the right way.

The automotive industry has grown a lot over the past 10 years. Modern vehicles are equipped with digital services and features that require specific software. Drivers are counting on vehicle navigation system, synchronizing their smartphones with cars, using adaptive cruise control, and relying on forward-collision warning. In this article we will tell you the benefits of vehicle navigation systems, the services we provide to fulfill the demand of car manufacturers, and the technologies used for that.
Auto navigational system is specially designed software which helps to support the operation of motor vehicles. Not limited to cars only, vehicle navigation is used in trucks, planes, and even ships. This technology also helps business owners to easily manage their fleets. Navigation software is connected to vehicle hardware over the internet and helps you to monitor vehicle's location in real time, replay route, and share location with the customer. Without vehicle navigation systems, auto manufacturers couldn't produce modern cars. That's more, to pack cars with the essential digital features, producers need the assistance of automotive software development companies.
Our automotive navigation software development services
The automotive industry is one of the most prosperous in the world, accounting for trillions of dollars revenue in 2022. With the advancement of technology, vehicle manufacturing giants feel the need to adopt progressive software navigation services to stay ahead of competition.
Issues like map updates due to road repairing, permanent restrictions, and new roads opening prevent the smooth functioning of auto navigations. Thus, car manufacturers turn to automotive software development companies like ours with the request to ensure that the system works spotlessly.
Working on a car navigation software project, we follow the Kanban methodology. At the beginning, our team of professionals learn the business goal, gather project requirements, analyze risks, and detect pitfalls. We plan two-week sprints and have regular calls with the customer to catch up on the business side of things. Business analyst from our side creates a technical specification containing requirements, design specifications, testing criteria, and other relevant information. You will be maximum involved at this stage.
As soon as the project specification is ready, we move to the visualization stage. The designers implement all the specified data so that you could see how the product will look in real life. After that, the very development starts. When the custom vehicle navigation system is built, we test it using different testing methods and release it to the market afterward.
Like any software, navigation software for cars also needs regular updates to stay competitive in the market. Don't be afraid you are alone after the project is built. We offer also software maintenance services to ensure it follows the latest automotive industry trends.
Our Technologies
Developing navigation systems cars use on a daily basis, we follow the latest technology trends for the automotive industry. Our experts are real gurus in PHP/Laravel, Magento2, Javascript, Vue.js, and also Node.js. Each technology has a specific number of features that would open the project's potential to the fullest.
For example, PHP is suitable for small and medium projects, Magento 2 allows to make eCommerce platform work smoothly, Vue.js is good for creating the interface of the navigation auto system, where users can view maps, input destinations, and receive real-time traffic information. With the help of Magento 2, we can develop an eCommerce platform for selling auto-related products.
Why are we good at navigation software development?
Understanding how to create a navigation software for car using gps without reliable support might be challenging. Solid Brain deep expertise in vehicle navigation software development and you can rely on us throughout the development process. We build driver assistance systems, fleet management software, HMI and NDS-based navigation, and self-drive functionality, making our company highly competitive. We have already dealt with powerful big data processing platforms, created a Logistics System for Automotive Company, and B2B Ecommerce Solution for Auto Standard Group.

As a tech company with a strong focus on vehicle navigation system development, we know how to build the navigation system that would conquer the market.
You may be interested in our Services
Ready to get started?
Talk to us and let boosting your business right now!
Let's connect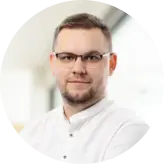 Mykola Dovhal
CEO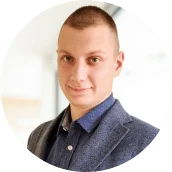 Vasyl Kuzyk
Head of BDM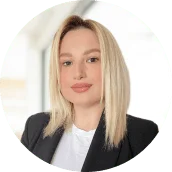 Khrystyna Oliiarnyk
BDM
Let's connect