"Front- and back-end solution developed by SolidBrain showed excellent performance. They handled last-minute scope changes in stride. Their flexibility and agile methodology made the project development process smooth and fast. We were particularly impressed with the professionalism of UX designers."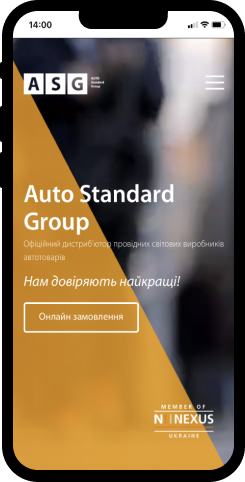 About project
Project duration
12 months
Challenges and Objectives
ASG was looking for a tech partner that could create a robust and flexible platform allowing them to manage their internal processes. This solution would improve their sales performance and ensure they gain a competitive advantage.
With the SolidBrain team on board, ASG received a platform that enhanced its sales levels. The developers have created a system that supports the client's sales performance, reduces their supply chain costs, and establishes effective communication with users.
The goal of the SolidBrain team was to create a website that would allow ASG to provide a positive customer experience. Through the use of ElasticSearch, we were able to achieve this goal. The client's idea of a future website helped us to develop a simple and intelligible structure that attracted more customers. Here are the main objectives we pursued:
Database setup to improve its functionality considering that it includes over 2 000 000 goods
Configuration and implementation of automobile part search for various vehicle models
Realizing uninterruptible CI/CD integration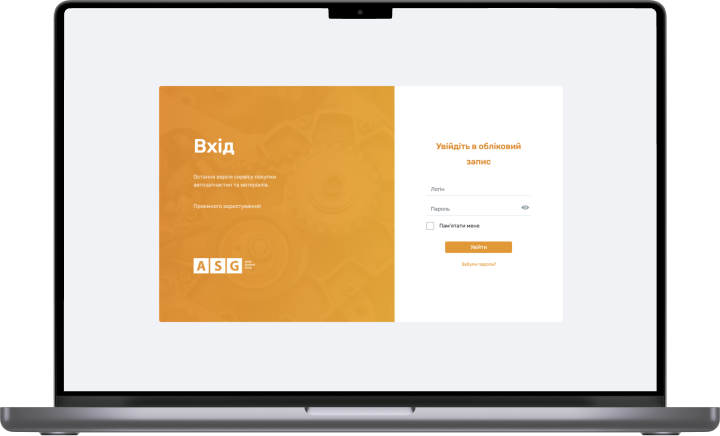 Solution
The team at SolidBrain was mainly responsible for developing a B2B ordering platform. They created a stable and user-friendly platform compatible with the ASG's mobile apps. By working on the client's ordering tools, our developers ensured over 50% of ASG's B2B orders were processed via the platform.
The SolidBrain engineers applied the Laravel eCommerce framework to create an omnichannel solution that increased the customer satisfaction rate. We also took care of the UI part to improve user experience and ensured effective service delivery. On top of that, we employed Laximo and TecDoc services to speed up the search process on the platform.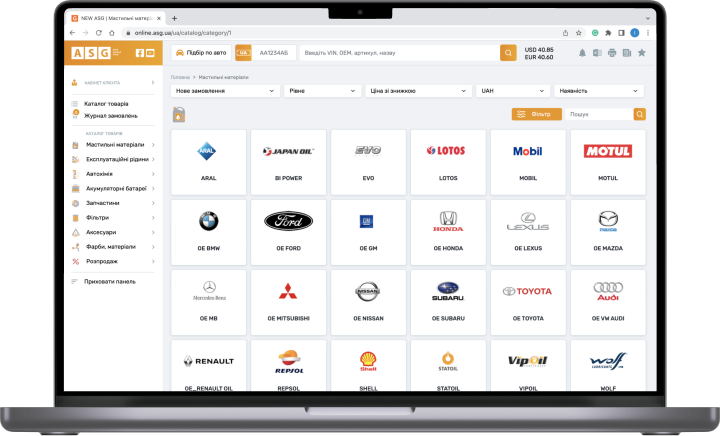 Business outcome
Taking SolidBrain on board, ASG got a reliable partner who met their requirements. We managed to finish the project within the designated time frame and provided the anticipated outcome. Our developers ensured the client received constant feedback and adjusted the development based on intermediate results of each project stage. Eventually, we created a steadily working platform engaging more clients due to its user-friendly interface and optimized search mechanisms.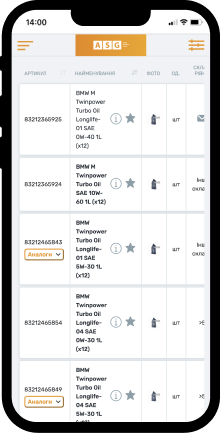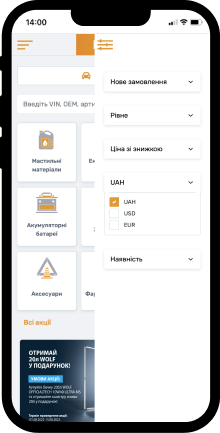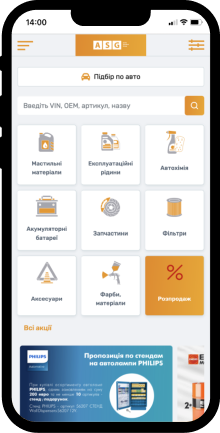 The value we delivered for ASG:
After our cooperation, ASG's platform started providing clients with easy access to a wider range of products
The search process for the necessary automobile parts takes up to a few seconds.
The adjustment of ElasticSearch ensures that the system users will receive highly accurate results.
Since the deployment of the platform, the number of ASG clients has grown by 40%.
You may be interested in our Services