The auto repair industry is rapidly changing, and software for repair shops is becoming increasingly important. Well, there's no wonder why.
Today's vehicles are more technologically advanced than ever, and shop repair software is necessary to keep up with the changing landscape. Gone are the days of relying solely on a trusty wrench—today's skilled technicians are just as likely to be seen tapping away on a laptop. That's why software for repair shops is not the so-called UVP; it has become an essential part.
With the average age of cars on the road at 11.8 years, the demand for repairs is only increasing. Meanwhile, the labor market is shrinking, and many independent auto repair shop owners are about to retire soon. With so many experienced technicians leaving the market, the need for shop repair software is larger than ever. That's why innovative software for auto shops comes to play quickly and confidently.
What's more, to be ahead of the curve in this red ocean, auto shops must provide outstanding customer service while improving their profit margins.
Guess what're the best solutions to becoming an industry leader. Keeping up with customer demand and exceeding their expectations using innovative technologies aka software for automotive repair is definitely a go-to approach.
Benefits of automotive repair solutions
Getting auto repair software for all of your needs is a real game-changer. While the list of its benefits is pretty extensive, we've decided to include the most significant advantages you can reap:
Optimized customer service
Much better time management
A possibility to identify potential problems early and prevent future problems
Automotive repair order software features
Having the right tools is crucial in today's fast-paced auto repair industry. That's why innovative solutions, such as repair shop management solutions, automotive repair programs, or car mechanic software, have become essential for shop owners, managers, and technicians alike.
The most popular options are cloud-based repair management solutions providing easy access to your system from any mobile device or computer without installation. They have multiple features that help your automotive repair shop to manage daily operations. When it comes to choosing the right one, it's better to know the most important components it has to include. That's why we went over the top five components an all-in-one repair shop management software should have so you can stay on the cutting edge of your industry:
Digital vehicle inspection
Inventory management & parts ordering
Of course, it's not the end—top-notch software for repair shops helps you streamline work orders, invoicing, income processing, track jobs, diagnose issues, estimate repairs, and provide technical support.
FAQ
Auto repair management software is a solution designed to help automotive repair businesses manage their operations more efficiently, strengthen customer relationships, and improve profit margins.
You can use software for automotive repair to improve employee productivity and streamline workflows, scheduling, customer service history, and customer communication.
Digital vehicle inspection
Digital payments
Appointment scheduling
Inventory management & parts ordering
Customer management
It all depends on the scope of features and functionalities required in your software for auto repair, as well as the development team's location, expertise, and time required to build the software.

Off-the-shelf solutions may cost anywhere from a few hundred to a few thousand dollars, while SaaS options usually charge a monthly subscription fee ranging from a few dollars to a few hundred dollars per month, depending on the number of users and complexity of the repair order software itself.
You may be interested in our Services
Ready to get started?
Talk to us and let boosting your business right now!
Let's connect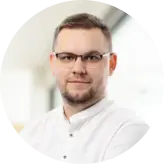 Mykola Dovhal
CEO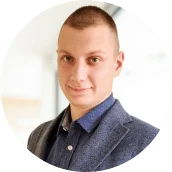 Vasyl Kuzyk
Head of BDM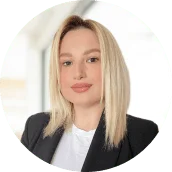 Khrystyna Oliiarnyk
BDM
Let's connect