Software testing services are an integral part of any successful online business. They will help you make sure your software is secure, user-friendly, and reliable. SolidBrain is a reputable software testing company ready to take care of your projects and deliver the best testing and QA services. We will boost your software quality management strategy and overcome any challenges to reach your business goals.
Our Software Testing Services
Our software testing company offers a variety of software testing solutions. You can contact our experts to discuss your project's details and get only the necessary cost-effective services.
Quality Assurance Services
We believe that it is better to check everything twice in case you want to provide your clients with top-quality products and services. That's why we always pay attention to the most important details to provide the best software QA services. We will analyze your software or website from different angles. Our experts will focus on usability, code quality, performance, and security. After our thorough quality assurance procedure, you will receive a detailed report, which includes the list of the discovered problems. At the same time, we will provide you with a recommendation on how to deal with the detected issues.
Testing Services
Security Testing
The protection of your online business must be your main task due to possible cyber-attacks and breaches. The SolidBrain team will identify all weak points of your security system and take the actions necessary to protect your business from potential threats. We will make sure that your software system or app is free of loopholes and flaws.
Mobile Testing
Mobile devices play an important role in any modern user's life. Thus, enterprise-developed apps and mobile-friendly websites are extremely important for a successful business. SolidBrain experts can increase your customer satisfaction by providing a great mobile experience. We also offer professional mobile app testing services. Our team will optimize your application for any screen resolution or OS, and ensure its best processing capability. Our mobile testing services guarantee the top-notch quality, performance, and functionality of your applications. It will allow you to avoid serious problems and increase the coverage level.
Independent Software Testing
In case you need a company to perform independent third-party testing and prove the reliability of your software, the SolidBrain team is glad to help you! We can execute any necessary testing type. If our company finds out the drawbacks or serious bugs, we will inform you about them and offer the most efficient ways to solve the noticed issues.
Functional Testing
It's extremely important to make sure that the software elements work correctly before you deliver your project to the target audience. SolidBrain is ready to support your digital product with our manual testing and automation testing services. As soon as we get acquainted with your project details and requirements, we will select the most optimal ways to analyze your software or website. The SolidBrain team can check out enterprise applications, web portals, eCommerce stores, mobile and customer apps. With the help of our end-to-end performance testing services, you will ensure that the software meets all your requirements and has a strong chance to achieve your business goals.
Usability Testing
Usability testing is necessary for the evaluation of a product or service. Our experts will test UI and UX elements to make sure that your website or app will provide the users with the perfect experience and total satisfaction. Take into account that it's important to develop user-friendly unique and bug-free digital products in case you want to overtake your competitors. SolidBrain's goal is to help your company achieve success and attract new clients. Thus, we offer the best usability testing services. Our professionals will identify the main problems that can affect the user experience. We will come up with cost-effective solutions which will improve the overall performance of your digital product. The SolidBrain team will ensure that your project will be delivered on time to provide your clients with an exceptional experience.
Web Application Testing
SolidBrain offers professional web application and web services testing solutions. We are ready to check out each functional and non-functional element of your website to make sure it is user-friendly, secure, and bug-free. Our professionals can discover any front-end or back-end issues. We also can fix them to help your company reach the best user adoption and increase your ROI. Except for web application testing, SolidBrain specializes in the analysis of eCommerce and enterprise websites. In case you want to make sure your online store will stand heavy traffic loads or dangerous cyber-attacks, we are glad to provide our services.
Benefits of Our Software Testing Services
SolidBrain doesn't offer you ordinary software testing services. Unlike other IT companies, we provide our partners with an impressive variety of benefits and always try to create a friendly work atmosphere.
Save Your Money
We appreciate our clients and always offer them only cost-effective solutions. In case you work with SolidBrain, you can be sure that you will get what you pay for. We are ready to discuss your individual project requirements and take into consideration your budget. Our team is always ready to make a compromise and please our partners.
Ensure Perfect User Experience
Your financial goals and success are our main priority. We understand that it's impossible to get the benefits out of digital products in case it is full of bugs, freezes, and errors. That's why we hire only professional IT specialists able to deal with any tasks and deliver the best testing services due to the years of hands-on experience. In addition, SolidBrain provides its experts with advanced technologies and tools. Thus, they can overcome the complexities of website testing and deliver the best results as soon as possible.
Promote Your Business
The satisfaction of modern users may turn out to be a challenging task due to the variety of digital services and high level of competition in any industry. If you want your online project to succeed, the delivery of top-notch services should be your main goal. Software testing is a sure way to analyze your digital product, discover its weak points, and fix bugs. Thanks to it, you will receive a top-quality website or app, which will significantly boost your online business. Moreover, the SolidBrain team can help you design your project with advanced features, which will help it stand out from the crowd.
Attract New Clients
The delivery of high-quality digital products provides your company with a strong chance to attract new clients and reach an impressive customer return level. After passing our QA check, your website or app will meet the highest quality standards as well as the latest trends in your industry.
In addition to offering the best Testing and QA services, we also provide a range of other valuable services. Our team excels in Retail software development, specializing in creating custom solutions for point-of-sale, inventory management, and customer relationship management. We conduct thorough eСommerce website audit to optimize online presence and increase conversions. Furthermore, our GPS fleet management solutions streamline logistics, reduce costs, and improve productivity. Lastly, we offer cutting-edge Automotive navigation systems that enhance the driving experience with real-time updates and intuitive interfaces. Contact us today to explore how our comprehensive services can benefit your business.
You may be interested in our Services
Ready to get started?
Talk to us and let boosting your business right now!
Let's connect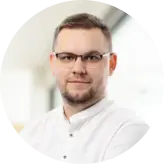 Mykola Dovhal
CEO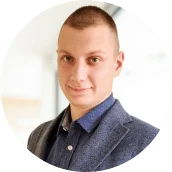 Vasyl Kuzyk
Head of BDM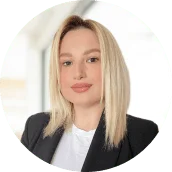 Khrystyna Oliiarnyk
BDM
Let's connect