Content Management System is a modern tool that simplifies the process of organizing, adding, editing, and publishing information. It also enables not only the eCommerce owner but also other users to interact with any type of content and manage it. Supplying your page with CMS will optimize your work by allowing your team to run the site data easily. Lately, only those businesses that regularly posted much content took up this management solution. However, now it's a must-have tool for any type of organization. No eCommerce can function properly without a profound CMS as the page will have difficulties during the search.
Its popularity isn't a surprise as business owners understand that it's a long-term investment that not only saves your resources but also boosts the overall site performance.
Our CMS Development Services
SolidBrain is thrilled to help all types of enterprises with customized CMS website development. We appreciate every eCommerce distinction, and that's why our team has an individual approach to each web solution and builds everything from scratch. If you already have this management system our specialists are ready to enhance it with new features and plugins. During the CMS web development process, our main focus is to make content activities fast and user-friendly. Alongside our custom CMS development services, you'll benefit from our range of effective business solutions. These include Automotive Repair Software, eCommerce Consulting, GPS fleet management solutions, and Garage Management Software.
Customization option
After applying a content management system you will be empowered to use implemented themes and plugins without any help from an IT specialist. A profound CMS will enable you to do the next things:
change the layout;
choose the way how content pops up;
manage the pictures and shopping carts.
All these features won't require any special skills and will be done in one click.
Team access
The website content constantly needs to update. No matter whether you own a big or small online business, you should still work on the information you provide. As it is complicated for one person it can decrease both work productivity and site performance. That's why it's better to have a team approach and manage the work in the way that designers upload the pictures simultaneously with the writers that create product descriptions.
Using a quality cms development service will let your team access the web page and upload their work so that one person won't do it for them. Moreover, you will be able to use the settings and choose there the option of giving specific access to the team members. That will save you from unpleasant accidents.
Content schedule
During the process of publishing content, most businesses notice that oftentimes it's more convenient to upload new data and schedule the time and date of its release.
CMS empowers you to plan your content and ensure its change. Thanks to such a smart approach you will be able to keep an eye on supplying people with a mix of different content types.
Search engine optimization
Without a profound SEO, your site has no chance of being noticed by web users. However, if you take advantage of using a web development CMS, it will offer you a variety of tools and plugins which will make the chances of appearing in search engines higher. For sure, it won't bring your site to the top of Google's ranking and still can't be the replacement for SEO. However, using the features of the management system, SEO implementation will be easier and not so time-consuming. For example, each time the system sees that there is an element missing or an error, it will notify you so the problem could be fixed as soon as possible. Moreover, as modern search engines regularly update their algorithms, the content system that SolidBrain applies keeps track of the new things and adjusts to them.
Mobile-friendliness
Statistically speaking, approximately 60% of Internet users search for something on their mobile devices. That's why the task of each eCommerce owner lies in developing the site considering phone users.

CMS is thought to be a mobile-friendly solution as it contains features that will make the user experience even more pleasurable.

All the benefits lead to the one that is considered to be the most important for business owners – cost efficiency. Supplying your page with a quality content management system is a great solution that saves both your time and money. Investing into it you no longer need to use the help of someone from the outside. You can manage your web page yourself and involve your team in this process.
CMS Development Process
The cooperation process with SolidBrain is easy to start and requires a minimum of time and effort. There are several stages in our partnership.
01
First contact
To start work with SolidBrain you need to contact us, shortly tell us about your business and the problems that you face. Together with you, we will decide the time for our next meeting before which our team will analyze your web page.
02
Planning
During the second cooperation stage, we will meet with you for the second time. On this call, we will discuss the created plan, and whether it covers the needs. Also, our specialists will tell you how CMS features will be personalized specifically for your business goals.
03
Development
After agreeing on the plan, we start developing a customized CMS solution or testing the existing one.
04
QA
Once the management system is developed, we always test it and fix detected bugs.
05
Data migration
Our team will also supply you with a profound migration plan. At this stage, you will check your content for copying and being behind the times.
06
Launching
In the course of providing custom CMS development services our specialists will supply you with the needed documents on its use. We will also have a training session during which you can test the development. Only after your approval, the management system will be fully applied to your web page.
07
Support
Don't be afraid that after launching the system you will be left alone with a completely new thing for your business. SolidBrain will support you and resolve any issues. During the exploitation period, we will also adjust the system and make the needed improvements.
Our Technologies
We are interested in our clients' growth and are sure that only top-quality solutions can bring business to success. That's why for implementing additional customized features we use such CMS platforms as WordPress, Joomla, and Sitecore. For creating solutions from scratch we use Javascript, PHP, Angular.js, and HTML5.
CMS Integrations
Once the developers have supplied your web page with a content management system, you need to integrate it correctly. In simple words, integration includes adding the features of CMS to your site and making sure that all themes and plugins have an appealing look for both computer and phone users. SolidBrain will support you during the integration process and adjust the system according to your needs. Furthermore, in case your web page is already supplied with a CMS, we can upgrade it and provide new features.
CMS Migration
One more beneficial thing that you get is CMS Migration. It is used for improving website design considering its plugins and tools. When you migrate your CMS to another platform, benefits won't take long to wait. The advantages that you get include:
site performance optimization;
better security;
access to new features.
As a result of these benefits, you will easily achieve a better user experience and higher employee productivity.
FAQ
A CMS is a modern feature that is used for managing your web page's data and letting your team create, edit and publish the content. It is also often used for content planning allowing you to schedule the updates.
You can get an estimate on our website by filling in the necessary information. Or just contact us and during a short consultation, our specialists will be able to tell you a more accurate cost. The prices start from 20 000$ and depend on the type of solution you want to get whether it is basic or one with advanced features.
It is advisable to use the benefits of CMS website development services once you have understood the need of upgrading your web page with such features as team access, content scheduling, and many others that will boost your management system. So there's no need to postpone it. You will be surprised when you see the benefits of CMS development service with your own eyes. This is an investment that returns in no time. Just contact us and make the first step to providing your customers and employees with a better web experience.
You may be interested in our Services
Ready to get started?
Talk to us and let boosting your business right now!
Let's connect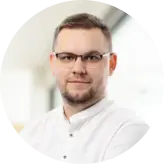 Mykola Dovhal
CEO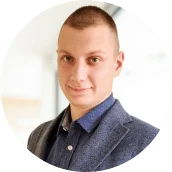 Vasyl Kuzyk
Head of BDM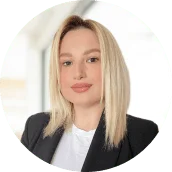 Khrystyna Oliiarnyk
BDM
Let's connect