Shipping, inventory, customer data – there are dozens of things that you need to control daily. However, we at SolidBrain believe that managing an online store shouldn't be a hassle doing all the stuff. Nowadays you can take advantage of eCommerce-managed services. Thanks to them you will spend time completing more vital tasks while controlling orders, data, shipping, and inventory will be on us.
Our eCommerce Management Services for Your Business
There is no perfect solution that fits all online businesses. That's why we spend time analyzing your needs and webpage to give custom solutions. Our experienced team can help you with:
Inventory management
Our goal here is to do everything for you so that you can supply potential customers with the needed products whenever they need to. Considering that the goods record is one of the main starting elements in the supply chain, we implement modern tools to keep track of it. That's why you will always be informed about the products that you currently have in stock and can see the ones you need to renew.
Order management
We know for sure that orders aren't an easy thing to manage. That's mainly because there might be some payment problems or situations when customers come to their carts several days later. However, by cooperating with us you don't need to worry about those things as we give you a hand in analyzing the ordered products and the number of people that purchase them.
Customer management
Not once has it been proven that the best option for any business is to focus on turning clients from new to regular. During our eCommerce managed services we focus on customers' journeys and the decisions that these people make. Knowing this information you can supply your clients with the products that they seek most. Furthermore, we will do everything to ease the shopping experience of your potential customers as we want to achieve their return to your store.
Website management
You are judged by appearance at first. The same is with the website. If the person notices that your page is loading for more than 3 seconds or is cluttered, he or she is likely to go to another website without seeing your goods. That's why the eCommerce-managed service that we have will help you to have a user-friendly web so that you can cover the demand of each customer.
How We Develop Solutions for Your eCommerce Platform
The solutions are oftentimes developed in five steps.
01
The overall cooperation process starts once you have booked a first consultation during which we will talk with you about the way how your eCommerce is managed now and the requirements that you have.
02
After that, we consider all the things we have talked with you about and analyze your store looking for ways how our eCommerce management service can help you.
03
For sure, we can't take any steps further without talking to you once again and telling you the plan of work that we need to approve.
04
The start of the work during which we help you with keeping an eye on such things as website, inventory, order, and customers. We also analyze those aspects, and ask for your permission before implementing anything.
05
During our cooperation we always keep in mind the results. That's why you will be informed about them as well as the aspects that will take you there. So if any of the eCommerce strategies won't work properly, we will just remove it and work on another one.
Contact Us
Furthermore, once you choose SolidBrain-managed eCommerce services, you will know the eCommerce trends that your online business can apply.
So, don't postpone, just make the first step and
contact us
.
Ease your work together with SolidBrain!
FAQ
eCommerce managed services may differ, but the common thing is that they consider all aspects of controlling a webpage and customers' flow. You can choose the help you want to get: carrying on one particular part of your online store or being in charge of everything starting from inventorying and finishing with the payment stage.
Thanks to a proper controlling system you get a chance to be informed about the overall website flow and are ready to take action whenever it is needed. You can also consider the help of a specialist who has deep knowledge of the question. This person will be in charge of your eCommerce-managed services and will make a plan for the discussed period, weigh it up with the business owner, and stick to that plan during the work.
Talking about controlling, in eCommerce there are 3 main types without which staying afloat is almost impossible. They include inventory, orders, customers, and website management. All of them have one goal in common – to do everything so that your clients would have a better shopping experience.
Cooperation with our experienced team guarantees a fresh look at your eCommerce processes and constant help in controlling your online shop.

You can take advantage of the options listed above or choose another that you want to focus on.
You may be interested in our Services
Ready to get started?
Talk to us and let boosting your business right now!
Let's connect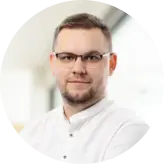 Mykola Dovhal
CEO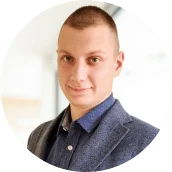 Vasyl Kuzyk
Head of BDM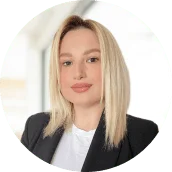 Khrystyna Oliiarnyk
BDM
Let's connect