Being one of the world's biggest manufacturing industries, automotive is undergoing a rapid transformation driven by the power of IoT. automotive Internet of Things. With the Internet of Things cars look nothing like they were just a few decades ago.This technology revolutionizes the way people interact with vehicles.
According to the forecasts, the automotive market is about to reach USD 621.8 billion by 2030. Leading car manufacturing companies are competing for the top rate in the world of innovations, thus constantly implementing innovations, among which is IoT for cars. But what are the challenges they face? Which benefits does it bring to customers? What to expect from IoT in automotive in the future. Read this article to find the answers.
---
Definition of Automotive IoT
Simply put, IoT in automotive implies the integration of sensors, applications, cloud computing, gadgets, and other similar components into vehicles to function as a complex system for:
predictive maintenance;

fleet management;

connection of cars;

safety and security;

and infotainment.
The adoption of IoT in automobile industry has changed the concept of the car as a simple means of transport into a source of comfort and mobility. In fact, modern people are not looking for just a steering wheel and four tires that can get them to their destination anymore.
They are searching for a comfortable vehicle that remembers the seat position, preferred temperature, music or podcasts they like to listen to on the way home, and many other details that make day-to-day life relaxing. However, what if we tell you these are only a few possibilities the automotive IoT solutions can provide?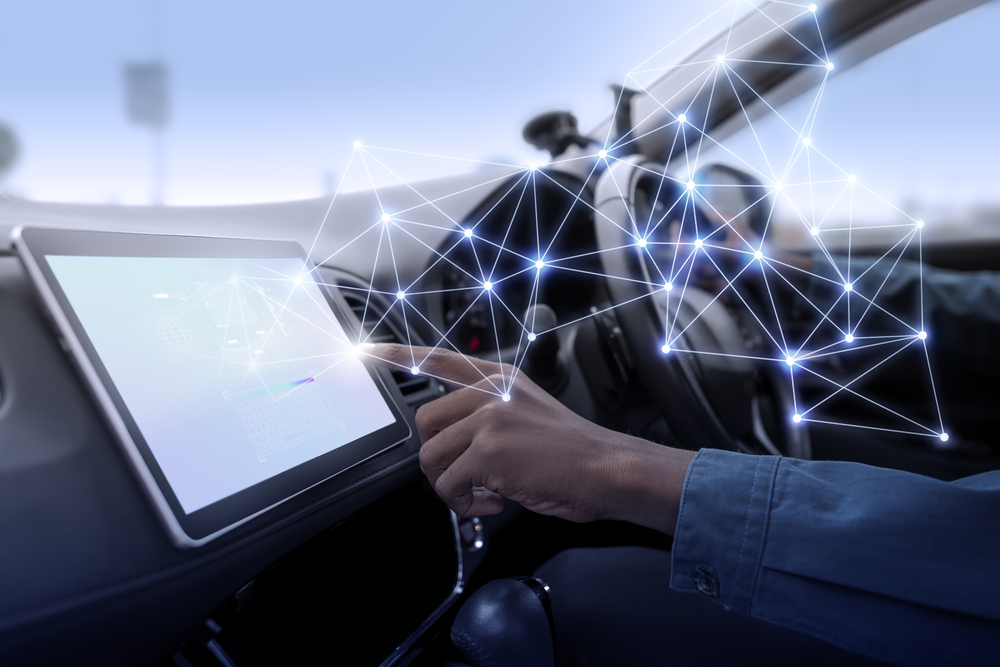 How Leading Automotive Companies Use IoT?
The development of the automotive industry owes to automotive internet technologies. Tesla, Ford, Toyota, Mercedes-Benz, and Jaguar, are just among a few car producers experimenting with innovations. Their day-to-day contribution makes cars secure, easier to navigate, more comfortable for the customers, and, equally important, environmentally friendly.
Let's have a quick look at the features each company provides:
Tesla has implemented air software updates that allow receiving upgrades without the need to visit service centers.

Ford allows the driver to start the engine remotely using the FordPass mobile app.

Toyota is a leader in the adoption of hybrid technology.

Mercedes-Benz has implemented a brand new MBUX infotainment system that allows music streaming, voice commands, and navigation.

Jaguar's advanced driver's assistance system significantly contributes to the driver's safety.
Many of these innovative features in vehicles are based on automotive IoT technology. This progressive solution allows engineers to:
improve real-time diagnostics;

implement remote vehicle control;

and upgrade safety and navigation systems.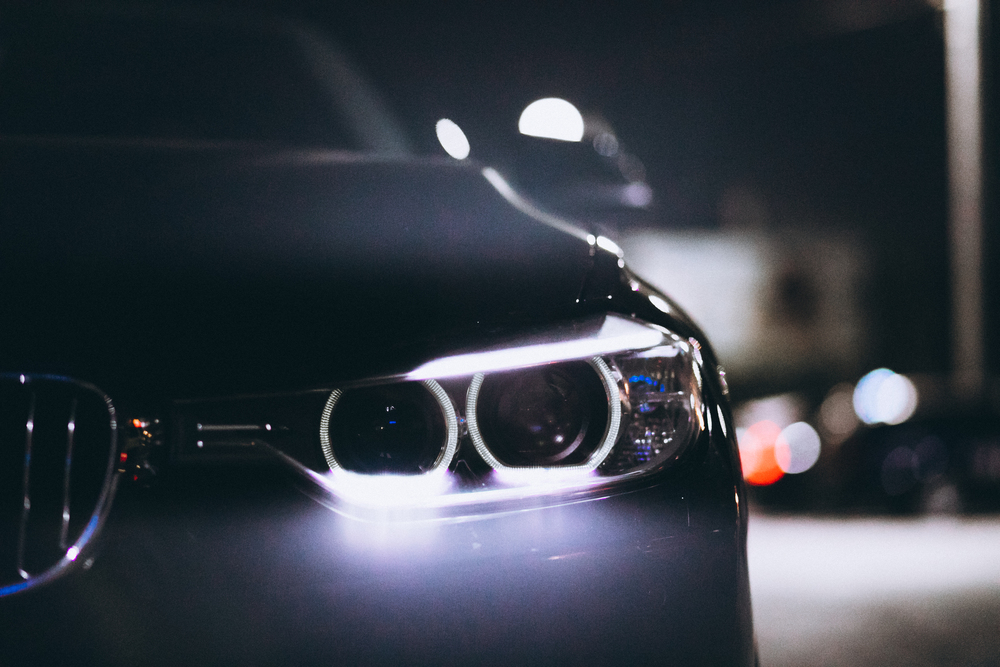 Benefits of Automotive IoT
All this brings the lives of car users to the next level. Interested to know how? Let's take a closer look at the benefits automotive IoT solutions bring to automobile manufacturers, consumers, and, ultimately, the environment.
1. Saved Maintenance Costs
If the drivers' car is not equipped with an IoT for automotive that monitors the system's data in real-time, they must constantly check the color and condition of car fluids. However, the innovative vehicle IoT solution relieves the headache of constant checkups.
An intelligent system integrated into the car constantly scans the parameters, and as soon as the service is needed, the system sends a notification. This helps to save on maintenance costs, as customers don't have to guess when it's time to visit the service center.
2. Increased Safety
IoT in automobile also unlocks a new world of driving experience. Since most accidents happen because of human error, Iot in cars tracks the prerequisites and helps to avoid them. Wonder how?
Besides monitoring the traffic and weather conditions, IoT in vehicles can also analyze the driver's health, behavior, and habits in real-time. When the risk of human error occurs, the system notifies the driver to take preventative measures.
3. Smart Road Infrastructure
The benefits of adopting innovative IoT technologies in the automotive industry are not limited to cars only. It allows federal and provincial governments to implement smart solutions that improve the city's infrastructure and road safety. They can:
create an advanced parking management system,

build intelligent road lighting

detect road maintenance needs based on the data shared by connected car internet of things.
All this results in a safer driving environment.
4. Commercial Fleet Monitoring
Have you ever wondered why the Internet of Things automotive vehicles considerably streamlines the logistics industry? This is due to the IoT technology, which allows manufacturers to track the whole journey of their vehicles. This help to:
predict malfunctions

provide timely maintenance

calculate the optimal path

monitor drivers' behavior.
As a result, the adoption of IoT allows manufacturers to better distribute vehicles, consequently saving a lot of time and costs.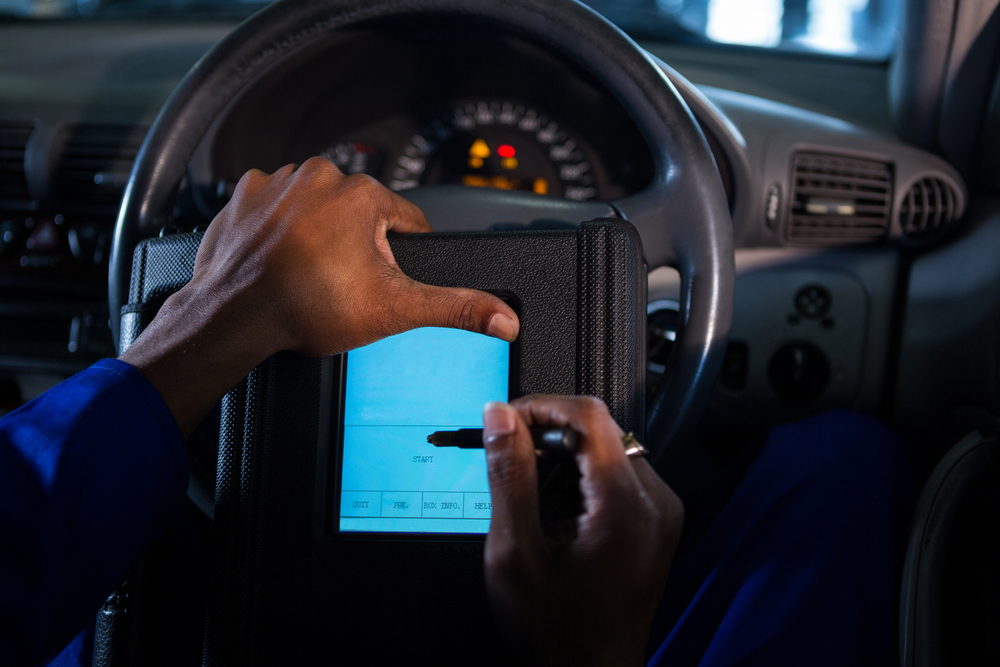 Innovative Features for Automotive Sector
The adoption of IoT in automotive brings impeccable benefits to users but what are the features? Let's investigate it together.
1. Biometric Sensing
One of the most customized features of the automotive IoT industry is biometric sensing. It works due to the synchronization of IoT vehicle solutions with the driver's smartwatch and embedded sensors in the car seat. The system reads health data, and when the driver feels sleepy, it recommends slowing down. When it detects the signs of stress, the car's comfort system will adjust to help you relax.
2. Connectivity
Could you imagine that a small sensor can save you from an accident? It is called Dedicated Short-Range Communication (DSRC) and is one of the components that grant communication between vehicles. By integrating such sensors, IoT software for automotive enables V2V interaction. As a result, cars can share real-time like
speed;

location;

direction.
If the risk of an accident occurs, you get a notification to take preventative measures.
3.Autonomous driving
Autonomous driving is one of the most talked-about features in the automotive industry. Although fully autonomous cars are still under development, many car manufacturers include features that offer some level of autonomy in modern cars. For example:
adaptive cruise control;

pedestrian behavior prediction;

lane-keeping assistance;

and automatic obstacle breaking.
4. Voice recognition
With voice recognition, drivers can better concentrate on the driving process. Indeed, so many features can be managed without taking hands off the steering wheel. Just imagine that a single world can activate
climate control;

navigation;

entertainment system;

phone calls management.
Some systems can even recognize your voice and adjust system parameters according to your preferences.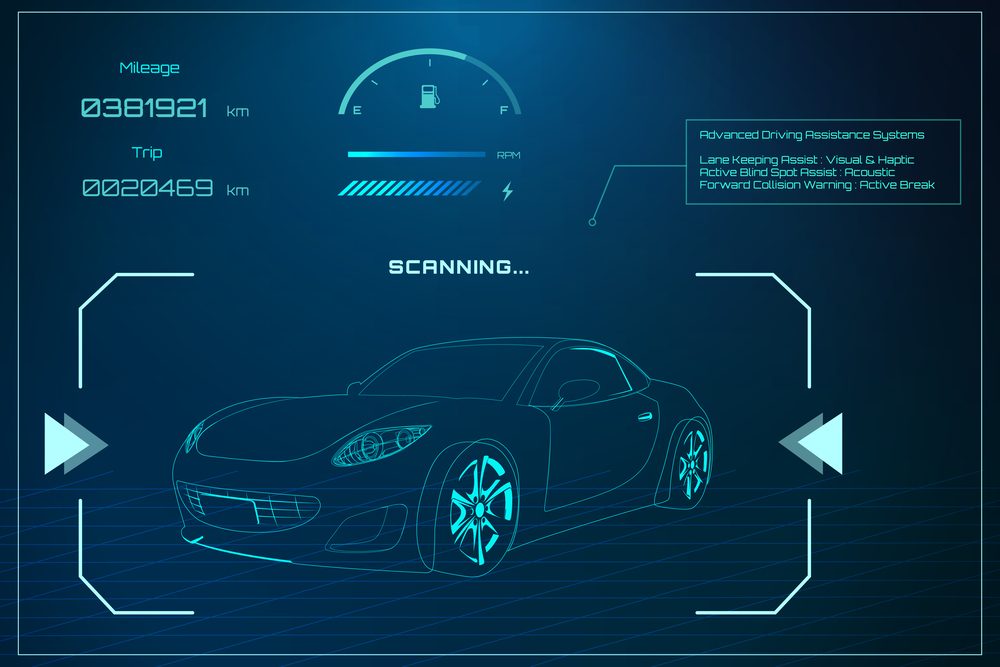 Challenges Faced by Automotive IoT
The adoption of IoT in automobile has paved the way for new opportunities for manufacturers, service providers, and customers. However, by bringing an indisputable number of benefits to society, the adoption of IoT cars has witnessed many challenges. Let's look closer at several of them.
Real-time navigation features rely on maps' accuracy, which provides real-time data about road conditions, traffic, and location. Consequently, if IoT lets down and the device fails to pick up accurate data on time, this data becomes useless. Unfortunately, it can play a bad joke in certain scenarios.
Another challenge faced by the automotive industry is security. Unfortunately, internet of things connected cars are more vulnerable to hacking attacks than traditional mechanic cars because of the integration of numerous sensors. Therefore, car producers must implement comprehensive security strategies to protect the vehicle and its passengers.
Apart from the vehicle's security bias, the government's regulations are also impending the adoption of IoT technology. They are yet to establish clear regulations for the connected IoT vehicles, which confuses automobile manufacturers. As a result, the manufacturers must ensure that the vehicles they produce comply with the existing regulations.
Last but not least, a significant challenge faced by automotive IoT is the cost of implementing it. Smaller auto manufacturing companies might lack the resources to invest in sensors, processors, and communication devices. Thus, their competitiveness in the automotive market is lower, which can limit the vehicle speed of IoT adoption in the automotive industry.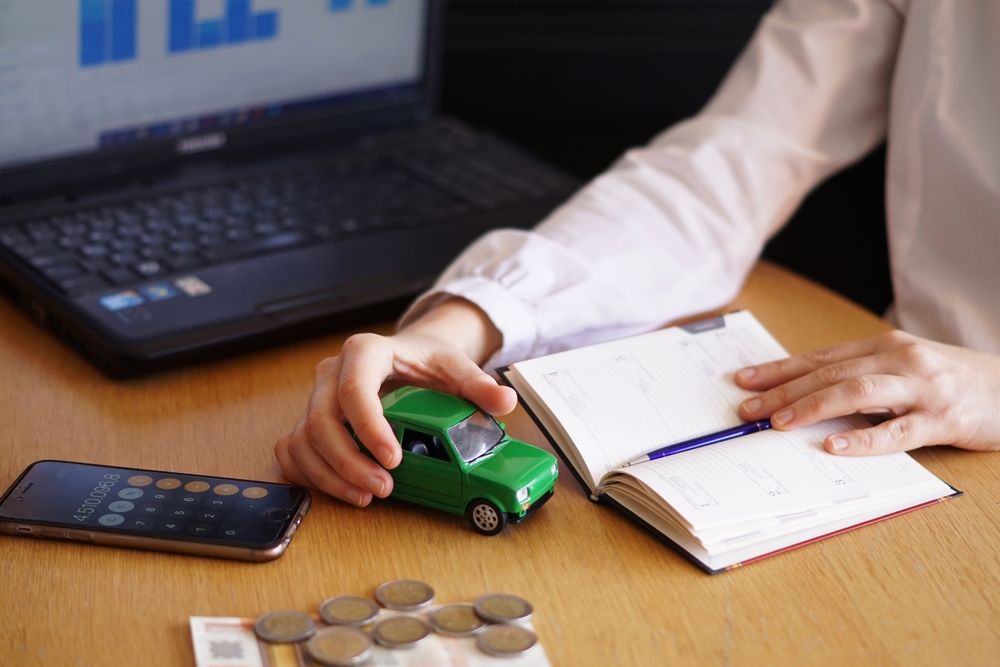 Consider Solid Brain Your Trusted Partner
Even though the adoption of IoT technology in the automotive industry has been around for over a decade, its active integration has begun only since 2010's. As the demand for a more comfortable and effective driving process increases, car manufacturers are actively working on implementing innovative technologies into their products.
Stepping into the technology's world without a reliable partner might be daunting. That is why they turn to automotive software development vendors like Solid Brain for IoT development services. As a skilled automotive software provider, we know how to make IoT solution benefit the customer, thus helping auto manufacturing companies stay among the most competitive players on the market.