The Best 6 Platforms to Build an eCommerce Website in 2022
The COVID-19 pandemic and the development of modern technologies have significantly contributed to the popularization of online shopping. According to FitSmallBusiness, nearly 80% of U.S. citizens opt for eCommerce websites. In 2022 this trend is expected to become more popular, which means that it's time to move your business online if you haven't done it yet.
With the help of a reliable eCommerce website, you can attract tons of new clients and ensure a high level of customer retention. Besides, it'll help you strengthen your brand and significantly increase your popularity.
In this article, you'll discover which eCommerce platform is ideal for your business and budget. In addition, you'll find out how to build an eCommerce website to generate profit and attract clients.
---
What is an

eCommerce Platform

?
Let's start with the definition of "an eCommerce platform". This is a software app used by the owners of online businesses to manage their projects, analyze marketing strategies, and track their progress.
Usually, these platforms offer a lot of innovative eCommerce features and traditional business tools. Due to them, you'll be able to centralize your business operations and run them in a smart way.
8 Key Features of an
eCommerce Platform
As a rule, your eCommerce website's success is determined not only by the quality of the products you offer. It's also necessary to pay attention to its platform and ensure that it can help you reach your business goals.
For example, make sure that the platform you are going to use will allow you to offer your clients the desired payment methods, easy navigation, etc. It's extremely important to make sure that a chosen eCommerce platform has the features mentioned below before you dive into your online project:
The best platform for eCommerce should offer the possibility to use various payment options;
You'll get access to advanced reporting tools and custom report features;
eCommerce platform has SEO-friendly code and layout;
You will be able to scale and add new eCommerce features;
There is a possibility to integrate blog or articles section;
The platform provides you with email marketing features, or it's possible to integrate them;
There are basic tools for the creation of promotions and discounts codes;
The best platform for eCommerce offers easy-to-use checkout.
Only if your eCommerce platform has the mentioned features, your online project will stand a strong chance to succeed. However, the variety of modern services for creating online stores is just stunning. Thus, if you want to choose only the best eCommerce platform, you're welcome to get acquainted with the options mentioned in this article.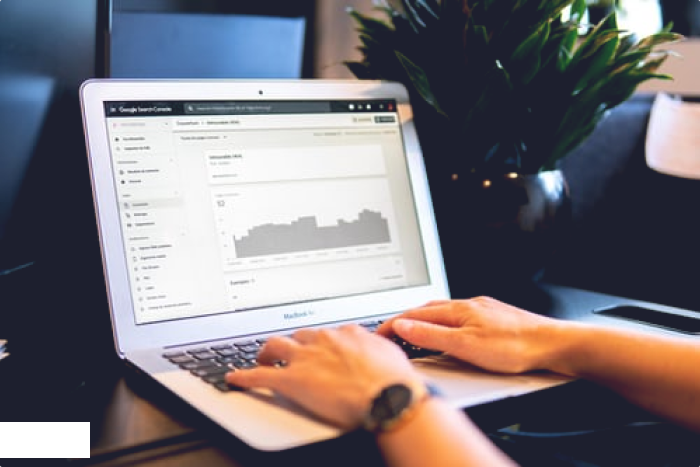 Why Are eCommerce Platforms Important to Brands?
There are many benefits that your online business will get due to a powerful eCommerce platform. Nonetheless, the major ones are:
Boost your brand without special knowledge. You won't need to have a computer science degree to manage your eCommerce website. Of course, you may need professional help to develop a unique theme or create your own brand colour schemes. But still, eCommerce platforms offer the possibility to launch a simple online store within a short period of time without advanced technical skills.
Sell your products wherever you want. Thanks to custom eCommerce platforms, you'll be able to sell any type of product and handle your business process without any difficulties. Besides, there may be a possibility to manage international shipping, which is extremely important for the owners of popular brands.
Constant improvement. If you want to keep your loyal clients' attention, you should regularly provide them with new features. Luckily, the best online store platforms allow making improvements through special plugins or extensions.
Fair prices. As a rule, the best platform for an online store offers all the mentioned benefits at a clear and affordable monthly price. Moreover, there should be a possibility to choose the pricing plan that will meet your budget.
Do you want to boost your business together with the best online store platforms? It may also be a good idea to find a professional team that will take care of all problems you may face during the development of your eCommerce website. Moreover, true experts can provide you with custom solutions that will help you stand out from the crowd and catch new visitors' interest.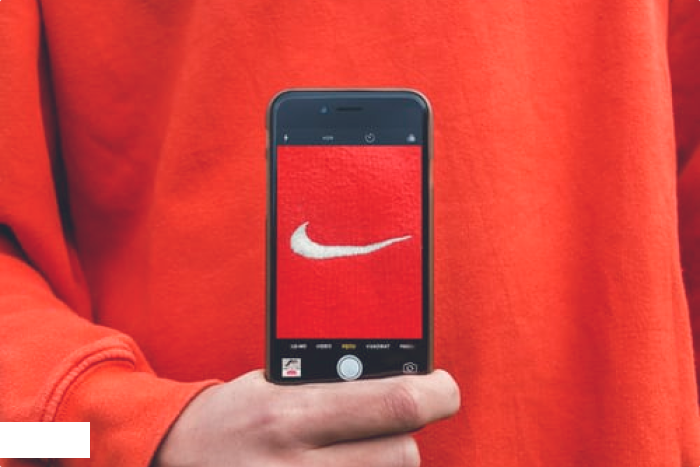 Best eCommerce Platform
Reviews
So, what is the best eCommerce platform? Right now, you are welcome to get acquainted with the detailed description of six custom eCommerce platforms that offer the perfect experience. In case you don't know which one to choose, you are welcome to get in touch with the SolidBrain customer support team to get a free consultation. We'll analyze your project and choose the best eCommerce solution to meet your business goals and desires.
Shopify
This is a popular customizable eCommerce platform with a fantastic web version and robust mobile apps for Android and iOS devices. Shopify has been providing its service since 2015. Right now, more than two million eCommerce sites run on this platform, and it's challenging to find a better solution for the development of a small online eCommerce store.
After a fast and easy registration process, you'll be able to sign up for a free trial, which lasts for 14 days. Shopify provides new users with information about its important features in a very funny and easy manner. Thanks to it, you'll learn how to add your products, change the design of your store, connect your own domain, and integrate popular payment gateways.
Even if you are a complete newbie and you've never built eCommerce websites before, you'll be in your element while using Shopify. For example, adding new products is as simple as ABC. You just need to find the "Products" section in the sidebar and then click the "Add Products" button. As soon as you do it, fill in the important information, including your product's name, price, etc. When everything is ready, change its status to "Active", and the product will be available for sale.
You won't need to spend extra money to use the majority of features and tools offered by Shopify. At the same time, the platform will please you with 10 free ready-to-use themes.
However, if you want to build an outstanding website, you should look for unique themes on different online services, such as ThemeForest. Finally, you can hire an experienced web designer to get a custom solution for your online store. A professional will highlight your brand colours and emphasize its uniqueness.
Shopify also offers the possibility to add new features. You'll find tons of plugins and extensions in its app store. As soon as you add them, you'll be able to manage the new features on your website through the "App" section.
This eCommerce platform integrates with Zapier. Due to it, you'll be able to add new customers to your email marketing list automatically. In addition, you can easily connect Shopify to any popular apps you use to track orders and manage your project.
After a 14-day free trial, you'll need to choose a pricing plan. In case you own a small online business, the best idea will be to select a Basic Shopify plan with unlimited products. In this case, you'll need to pay from $29 per month and a 2.9% fee + $0.3 per transaction.
Magento Commerce
Magento is a popular website builder with a shopping cart and other customizable solutions. Due to them, you can get a totally unique website, which will significantly contribute to your brand's popularity.
At the same time, you'll need to deal with several significant problems, including high development costs and complexity. You won't be able to build an online eCommerce store and manage its infrastructure without professional coding skills.
In addition, Magento doesn't offer enough tools to develop a seamless multichannel strategy. Moreover, there is no opportunity to turn on social commerce or the marketplace.
Online shops that run on this custom eCommerce platform don't accept foreign currencies. This is a significant drawback in case you plan to start building an eCommerce website for a global market.
If you are ready to accept the mentioned cons, Magento will provide you with its benefits. With the help of this platform, you'll be able to create special promotions and coupons to attract new clients and turn them into loyal customers. Plus, it has an adaptable and profound CMS. It doesn't matter whether you want to sell only 10 items or 10 million items. In case you use Magento, everything is possible!
So, if you think you are unable to develop an online store using this platform, but you still want to run your online business on it, SolidBrain is here to help you. We have hands-on experience in the development of such projects. Due to our expertise, you'll get a first-rate online shop as soon as possible.
Elementor
Although this is just a plugin for WordPress, it's still worth the attention of anyone who wants to build a perfect online store. Elementor is perfect for developing dynamic eCommerce sites within a short period of time.
This is a unique all-in-one solution, which allows you to control each part of your online store. With the help of Elementor, you'll get a chance to customize your website with stunning motion effects, enhanced background images, and multiple fonts. You'll certainly manage to fit your brand using the mentioned elements.
If you don't have development skills, you will still be able to use this plugin without serious trouble. Use it to drag any of more than 90 widgets to create different elements, including star ratings, progress bars, and buttons.
This custom eCommerce platform provides a possibility to choose between a free plan and different paid subscription plans. The free version includes all the features you need to provide your clients with a perfect user experience. However, if you want to get access to additional functions and custom CSS, you should upgrade to the pro version. Its price starts at $49 per year for running and building an eCommerce website.
BigCommerce
This website builder with a shopping cart is popular with many well-known companies. For instance, the famous "Ben & Jerry's" is among its clients. At the same time, BigCommerce is a great option for small businesses and online startups.
During the onboarding process, you'll be able to set up sales taxes and adjust automated shipping. However, these features are useless for beginning business owners who sell up to 10 T-shirts per month.
BigCommerce integrates with a significant number of online payment processors, including Amazon, PayPal, Stripe, and Braintree. Besides, you can add the possibility to accept transactions made via bank transfer, money order, or check.
Adding new products to your website is as simple as ABC. Moreover, you'll be able to list them on other marketplaces, such as Facebook, eBay, and Amazon. You can connect the desired option in the "Channel Manager" section. The pleasant fact is that this platform automatically updates the information about your products across all your channels.
BigCommerce offers an opportunity to choose one of 12 free themes. At the same time, you can choose other options in the marketplace. The price of these themes starts at $150. Although all of them can boast awesome design and customization features, their prices are still too high.
You'll also need to choose a pricing plan after a 15-day trial period. If you own a small business, the best idea will be to choose Standard Plan. Its price starts at $29.95 per month. Additionally, you'll need to pay transaction fees that directly depend on the chosen payment gateway.
WooCommerce
This is another WordPress plugin that can turn your website into a robust online store. You can install WooCommerce without any difficulties. Just sign up on its official website, go through the onboarding process, and choose the "Auto-install" option.
This eCommerce platform will simplify your online business management. Using this plugin, you'll be able to monitor your orders, view sales reports, and create coupons directly from your WP dashboard. Besides, WooCommerce has the same interface as WordPress. Due to it, you won't need to spend much time learning how to use this plugin.
For example, adding new products is similar to creating new posts. However, the plugin will ask you to provide more specific information, including images, categories, descriptions, and tags.
If you don't find the necessary features in WooCommerce, you should just visit its extensions marketplace. There you'll find tons of free and paid options that will help you upgrade your online store. For instance, you can integrate popular payment gateways, add real-time shipping rates, or even create a paid newsletter. It'll be a good idea to combine the most popular and useful extensions with other WP plugins to customize your online store in the way you want.
You'll need to pay $29 for setting up additional extensions. The transaction fees will depend on the payment gateway you've chosen. In addition, consider that WooCommerce is included in the official eCommerce plan offered by WordPress.
Wix
If you want to build a popular website with an attractive blog and a bundle of exciting things, Wix is your perfect option. This is the best platform for online store building. It provides various important eCommerce features, such as abandoned card recovery and order tracking.
After the registration, Wix will ask you about the goals that your new website should help you reach. As soon as you answer the platform's questions, you'll be offered to choose one of more than 500 attractive templates. In case you don't know which one is the best for your online business, you can go through the additional questionnaire, and Wix's AI will automatically select the best design.
As soon as you create a new website, you'll get a possibility to import content from your existing site or Google My Business listing. Plus, you'll be able to customize almost any element of your online store.
The onboarding at Wix is an Aladdin's lamp for complete beginners. It'll guide you through all difficult processes, including setting up a payment gateway and creating an email list.
Wix is also known for the possibility to integrate useful third-party apps and extensions. Thanks to its marketplace, you'll be able to add to your store accounting services offered by QuickBooks or Shippo's shipping coordinators. Besides, you may connect your website to other applications, such as Trello and Google Tasks, with the help of Zapier.
Finally, you'll have 14 days to test this amazing customizable eCommerce platform. After that, you'll need to pay at least $30 per month to use Wix. Additionally, the transaction fees depend on the chosen payment gateway. Also, Wix Payments charge 2.9% + $0.30 per each transaction.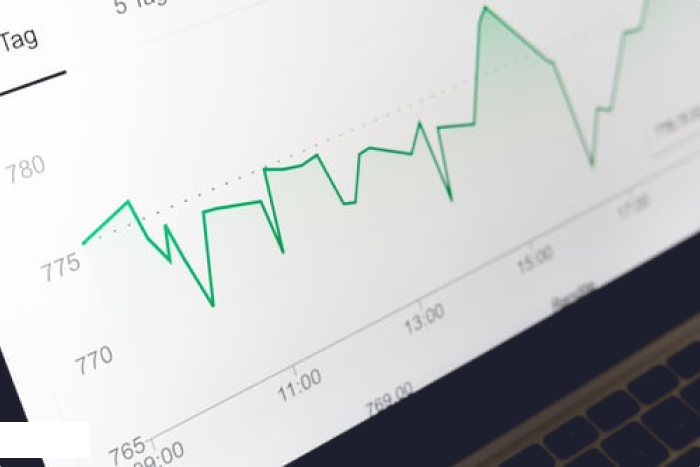 Conclusion
Now you know how to build an eCommerce website using the best platforms. Nevertheless, if you don't have enough time or knowledge to move your business online or improve the existing online store, you're welcome to get in touch with our team.
SolidBrain will take care of your business and ensure the best results within a short period of time. We have hands-on experience in the development of robust eCommerce websites using innovative solutions and a special approach to each online project. Opt for our services, and get reliable 24/7 online business support!