Magento is a powerful platform popular with many web developers. In 2015, it introduced the new 2.0 platform. The release of Magento 2 has divided the project's community into two parts. Some web developers were excited by the new features, while others were sure that only Magento 1 was perfect for the eCommerce projects.

Currently, there is no doubt that Magento 2 offers much more significant benefits. Due to it, Adobe stopped supporting Magento 1 in 2020. Although this is a significant reason to opt for Magento 2, there are other advantages of the 2.0 platform. The major of them are mentioned on the list below.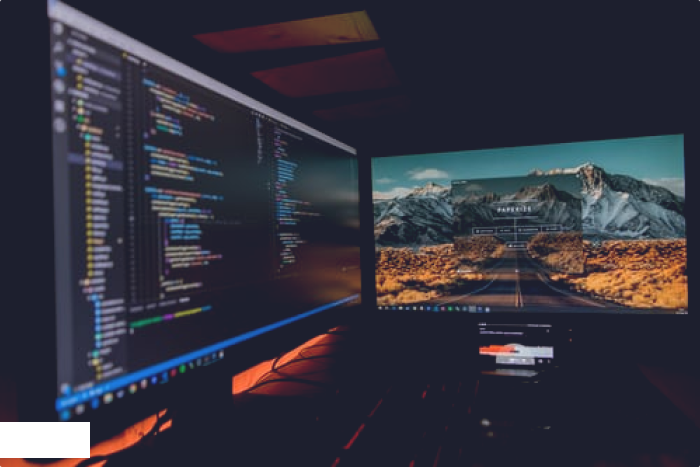 Magento 2 Has Improved Performance and Scalability
According to the statistics, Magento 2 runs an average of 20% faster than Magento 1. Thus, the better performance of the website ensures the growth of sales level. Plus, it contributes to the improvement of its search engine optimization.

Magento 2 has built-in full-page caching, which creates the conditions for faster loading of the pages. Consider that non-cashing pages need up to ten seconds to load, while the cashing ones need only up to two seconds. Besides, this feature has a positive effect on catalogue pages' performance.

Unlike the previous version, Magento 2 is ideal for large stores that want to promote their products online. Also, the platform is regularly updated, and its users can get the most out of new features as soon as they appear.
Magento 2 Has Improved Checkout Process
Magento 2 can boast a better checkout process. Now, the customers can go from cart to completed order faster and without any problems. The platform makes the checkout process more customizable. Plus, it requires less customer information providing the possibility to miss several unimportant steps. It significantly contributes to the growth of conversions and reduction of abandoned carts.

As soon as the customers go to checkout, the platform brings them to a default guest checkout screen. It offers them to enter their email. In case the provided information matches an existing customer, the system will offer them to pass the checkout faster using the saved data.

Also, you can use Magento 2 to increase the number of loyal customers. After the first purchase, a website will offer a person to create an account within several seconds from the order Thank You page.

Many Magento 1 stores have to use different tricks to simplify the checkout process and make it more user-friendly. Luckily, the new version of the platform deals with this problem. Thus, any Magento eCommerce website will have a better checkout process by default.
Magento 2 Is Mobile Friendly
Perfect mobile optimization is certainly among the main benefits of Magento 2. Considering the modern eCommerce trends, this is a significant advantage for better sales. Today, more and more customers use their smartphones and tablets for online shopping. That's the reason why mobile responsiveness became one of the priorities during the development of Magento 2.
The platform has new SEO-friendly themes optimized for all popular OSs and screen sizes. Additionally, it offers easier checkout for mobile users and the possibility to integrate videos. All these features can boost the mobile sales level and attract new customers.

Plus, one of the benefits of using Magento 2 is a touch-screen friendly admin panel. It means that it's possible to manage a store built with this platform on the go without any crashes or lags.
Magento 2 Is Easy to Upgrade
Magento 2 has a more flexible architecture, which significantly simplifies the implementation of upgrades. For example, you won't face any difficulties if you decide to move from Magento 2.0 to Magento 2.x. In comparison to Magento 1.0, Magento 2 platform is definitely a better option for making upgrades.

Also, consider that the users of the first version of the platform won't get any improvements in the future. At the same time, Magento 2.x is supported by the developers that constantly provide it with new security patches and modifications. They help the platform stay secure and ensure a better customer experience.
Magento 2 Has Many Integrations and Extensions
Different extensions help build a unique and attractive website. The possibility to use a lot of integrations is undoubtedly among the main benefits of Magento 2. The platform provides its users with a chance to set up unique features without any manipulations.

For example, they can integrate different payment gateways, including Braintree and PayPal. It allows the developers of online stores to provide the customers with the most popular payment methods, which contributes to the growth of sales level.
Besides, no one wants to purchase products on unreliable eCommerce websites. Fortunately, it's possible to start using Magento to integrate such security extensions as Worldpay and Cybersource.
Magento 2 Offers Instant Purchase
There are many benefits of Magento 2, thanks to the regular upgrades of the platform's UX. The Instant Purchase feature is one of the most thrilling improvements, which appeared in Magento 2.2.2.

It also contributes to the simplification of the checkout process, making it faster and easier. Thanks to the Instant Purchase, the registered users can make the order within several seconds. This is one of Magento features that can help you boost your online business and increase customer retention.
Magento 2 Has Email Marketing Automation
Email marketing is among the most efficient promotion methods of this decade. It's a sure way to inform loyal customers about new products, sales promotions, and different events. It contributes to the growth of loyal customers and encourages them to purchase more and more at an online store.

The main benefits of Magento 2 include automated emails, which you can send to customers considering their shopping habits, activity, and products from wish lists. It's also possible to use these reminders to generate coupon codes and provide clients with them automatically.

The feature creates a great opportunity to attract the customers' attention using personal offers automatically. It will encourage the clients to return to an eCommerce website again to make a purchase.
Magento 2 Offers Advanced Reporting
Finally, it's important to monitor an online business' progress in case you want to reach your goals and improve the services. The platform has an extensive reporting system, which is worth mentioning among the main benefits of Magento 2. Its administrator panel offers 20 report features, which you can use to monitor the information about orders, users, and items.

The reporting helps to improve an eCommerce business by providing the most important figures and facts. Besides, it offers tips, which can help with the administration of an online store.
---
Conclusion
Although some users stand against the Magento 2 Migration, it's impossible to deny that this platform provides a better experience for both customers and admins. It maintains the flexibility of the previous version as well as offers access to new useful features.
Magento 2 is great support for a modern eCommerce business. The new version offers a fast and easy checkout process, which increases conversions and motivates customers to repeat their purchases.
If you are looking for professionals, who will develop an attractive online store using Magento 2, SolidBrain is here to help you! Get in touch with our team, and we will provide you with the best cost-efficient solution for your eCommerce business.