One of the recent Business Insights reports has described the automotive eCommerce market as one of the most fast-growing. Based on the tendency analysis, the future of the automobile industry seems to be promising. This field is expected to continue its growth and reach up to USD 213.08 billion by 2029.
Together with the demand, the amount of automotive service companies has also grown. Entering the auto industry is a complex question. Nowadays selling cars and details is something more than just vending and buying. The era of visiting online shops only because of their convenience is already over. Instead of it, you need to immerse yourself in this eCommerce business and follow the latest trends in the automobile industry. So let's take a look at the things thanks to which your online automotive project can succeed.
---
Top-quality Websites
When the person enters into any search system a simple sentence 'buy a car', he or she is immediately bombarded with hundreds of websites. The question is why a potential customer should focus specifically on your page. Not only should it contain new technology in the automobile industry but also follow the automobile eCommerce trends that include:
Using a video for the background header
The idea of having something more than a simple landing page has brought modern web designers to use more video content on websites. It will help to transfer potential clients to the needed place and evoke their emotions. When it comes to auto technology, you can use the video background of the road or include short videos on the product page that will demonstrate the car or detail. However, you should also keep attention to making a clear layout that doesn't disturb the client's eyes.
Having a modern design that includes brand identity
Several years ago all the websites were designed including two main points – beautiful visuals and readable typography. But keeping up with modern car industry eCommerce trends, your website should also have your brand identity. It usually includes a unique website design, colours, and even a special product composition.
Keeping a fast loading speed up to 3 seconds
The chances of leaving the webpage if it doesn't load fast are quite high as no one enjoys waiting. That's why you ought to pay significant attention to choosing a performance-focused hosting provider for you.
Remember that it may be challenging to develop an attractive website if you don't have enough experience. That's why relying on the professional realization of innovations in the automotive industry might be a good option for you.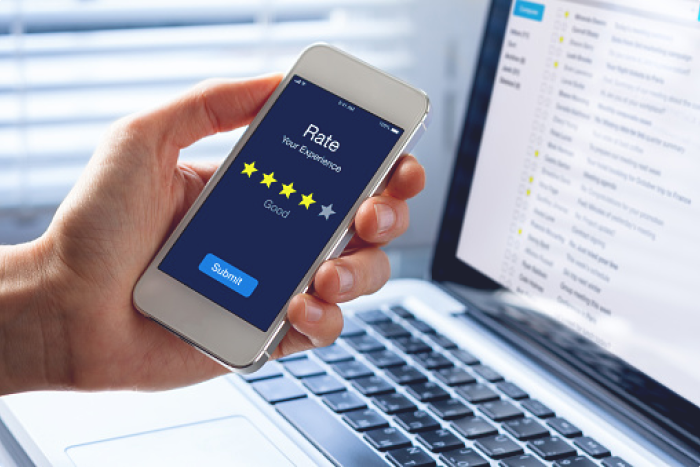 Satisfy Your Customers' Needs
It's important to ensure that your visitors will get everything to satisfy their needs on your website. They should have the possibility to buy any parts and accessories for their vehicles. By providing them with an opportunity to get everything they need in one place, you'll attract more customers and boost their loyalty.
At the same time, you may use different special offers to promote your automotive technology eCommerce platform. For example, you may place a banner on your website offering a free car wash for everyone who signs up for your online store email list. Thus, you can encourage the clients to opt for your eCommerce for auto parts. Remember that the more times a customer interacts with your dealership website, the more likely they'll think of it for all their automotive needs.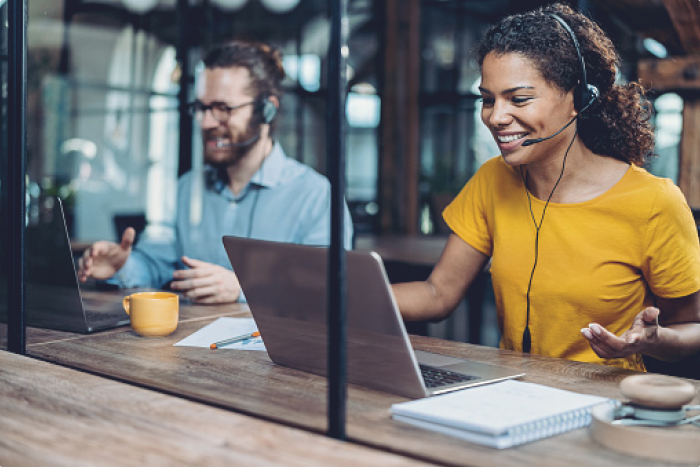 Mobile-Friendliness Matters
According to the statistics, most modern users opt for their smartphones and tablets to surf the net and buy different goods, including vehicles and auto accessories. That's why having a mobile-friendly platform is one more integral part of eCommerce trends in automotive.
Imagine your prospective customer is in their car when they've figured out what's wrong with the vehicle. In this case, they'll want to make the purchase on your website immediately using a mobile phone. However, if your website isn't optimized for tablets and smartphones, you'll just lose the customer, and your profit will be lower.
Following that you need to test your website on mobile devices and update the content carefully. Just imagine yourself being in your client's shoes and taking the time to run every possible scenario of using your website. While doing so make the essential points of whether your store is convenient for mobile users and whether it stands out from other automotive companies.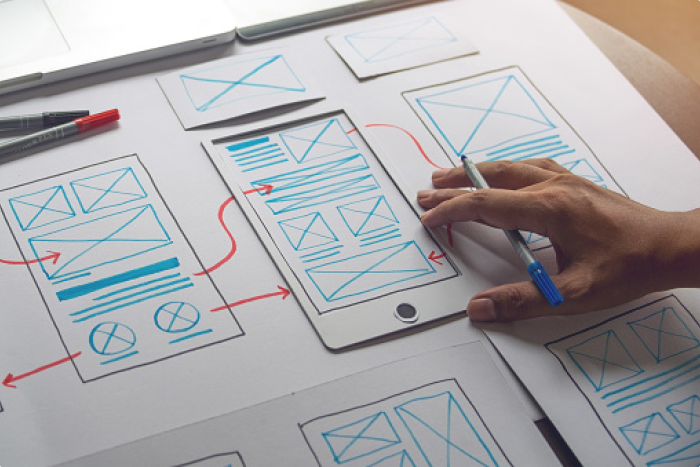 Useful Videos
There are different ways to catch your customers' attention. One of them is to start a YouTube channel to provide your prospective clients with useful videos on the auto industry topic. In your recordings you can cover the next in-demand issues:
– technology trends in the automotive industry;
– car models reviews;
– what details will suit your car best in a particular situation;
– how-to installment videos;
– the future of automotive technology.
Not only will it help you gain your customer's loyalty, but will attract new customers as well.
If you decide to follow this trend, don't forget to provide links to all the necessary auto parts in the description of your video. It'll increase your chance to convert ordinary viewers into your loyal customers.
In addition, your YouTube videos can significantly boost your website's SEO. Thanks to it, people will be able to find your automotive eCommerce platform without any difficulties.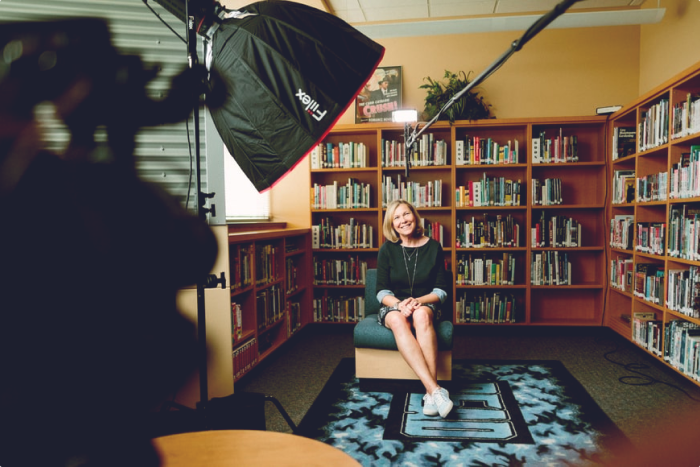 Live Chat
Today, the majority of automotive eCommerce websites offer the possibility to get in touch with their customer support service via a phone call. Nevertheless, not all of them provide a chance to use live chat.
Thanks to this one of the biggest automotive eCommerce trends you can make the consultation option easier and more pleasurable. It will be beneficial for both you and potential clients as it will boost the shop's productivity management and your customers' problems will be quickly solved.
Designing your automotive eCommerce platform with this communication method offers the following benefits:
Possibility to send images. Thus, your customers will be able to provide a more detailed description of their problem and find the necessary parts, accessories, or vehicles faster.
Better client involvement. As live chat provides a 24/7 support option the customers will be able to purchase at any convenient hour. And even if they get stuck at night in the middle of nowhere, they can use your services and order the necessary details.
Communication simplification. With the help of live chat, your customers can refer back to the previous messages without the necessity to remember what your managers have said over the phone.
Moreover, having a live chat is a competitive advantage and will make you stand out from other tech companies.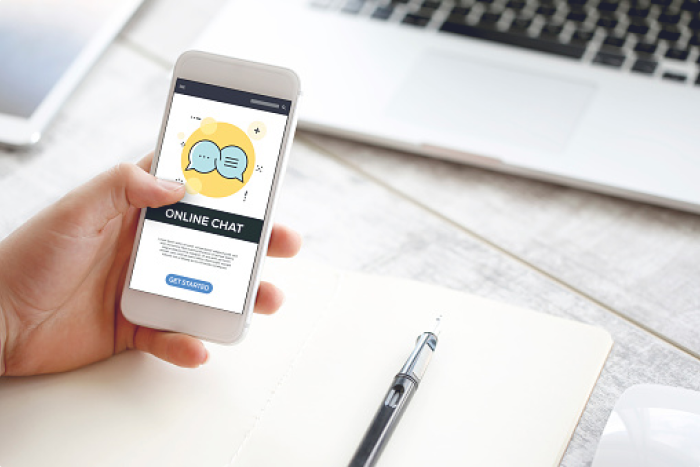 ---
Conclusion
It's difficult to say exactly what will happen to the automotive eCommerce industry in the coming years. One thing is sure – following the latest technology in the auto industry is not enough anymore. You also need to keep up with modern eCommerce trends. Only by doing so, will you be able to attract new customers and make higher profits.
If you still don't have an attractive auto website, you should solve this problem with professional help. Our SolidBrain team knows how to bring your automotive eCommerce to a new level. Just contact us and see how your online store will become more profitable and user-friendly.