Nowadays, Laravel-based CMS has become extremely popular among professional web designers. But is it worth using them? Without further ado, let's delve into this topic.
Laravel is a scalable PHP framework that is used for developing websites and web applications. Building websites that provide user-friendly experiences has become possible thanks to it. The biggest benefit of using Laravel is that it gives you a chance to create flexible content structures.
According to the CMS in Laravel, it is used for editing information, improving, and making changes.
In this article, we want to cover several best Laravel CMSs that we have chosen based on their popularity, scalability, security, and functionality.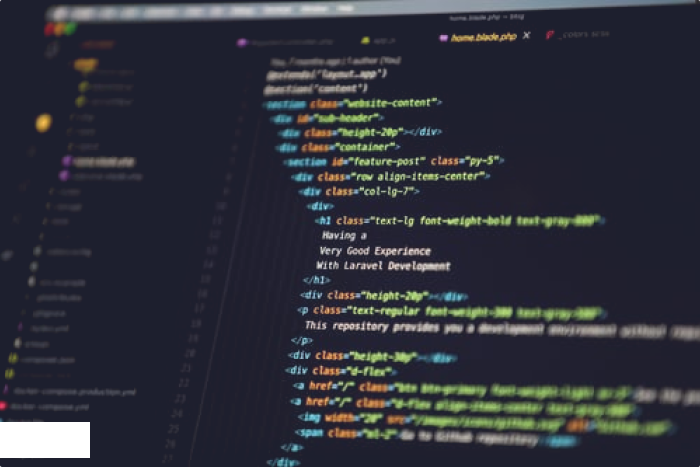 October CMS
This CMS for Laravel is famous for its simplicity and convenience. An attractive and clear admin panel makes the platform easy to use even for a green web developer. It's also possible to upgrade its features with the help of different free plugins and modules.
Moreover, October CMS can boast a built-in file manager. You can use it to work with your files without leaving the browser. The platform also has a built-in IDE, which allows you to edit your CMS templates, content files, layouts, and asset files.
It also supports the PHP Composer package manager. This compatibility includes different themes and plugins from the Marketplace, private repositories, and complex dependencies.
A lot of well-known companies choose October CMS as their primary platform. In its client list, you will find such companies as Toyota, KFC, Nestle, and many others.
PyroCMS
How does the best CMS for Laravel look in your head? Maybe it's the one with a simple, clean, and consistent control panel, isn't it? If so, try Pyro.
This is a modular Content Management System developed with the help of Laravel 5. Nonetheless, the interesting fact is that its original version was built using CodeIgniter.
The CMS has a lot of noteworthy benefits. The main of them include a clear admin panel, support of many languages, and the possibility to install different modules, plugins, and themes. In case you want to create an attractive personal page or your own blog, you should certainly pay attention to PyroCMS.
Asgard CMS
The easy-to-install process and user-friendly interface make Asgard one of the best Laravel CMS. This is a relatively new Laravel CMS released in 2015. Asgard CMS has already attracted the attention of many web developers due to its numerous advantages. First of all, you'll need to spend only up to five minutes installing it. However, consider that you'll need to use the command line to deal with this task.
In addition, the CMS is fully modular and supports a variety of languages, which makes it the best Laravel multi-language modular CMS.
Furthermore, many specialists also admit to its friendly UI and responsive design.
And the last but not least benefit is that you can develop a site on Asgard CMS within several days, which is great news for anyone who wants to launch their online project as soon as possible.
Lavalife
When Lavalite is taken into consideration, it is often perceived as the best expandable CMS Laravel. Why? The answer is simple – it is built with the most advanced bootstrap frameworks with advanced PHP language features. This is an advanced open-source CMS powered by Sentry and Laravel 5.
Lavalite offers everything necessary for the successful and flawless web development process, including file manager, different themes, etc. Using this Laravel CMS, you can develop a responsive website as well as customize it thanks to an impressive number of foreground templates. Plus, it's possible to install additional free packages to expand the variety of features on your site.
Such an important detail as extendability also makes the Lavalite best CMS Laravel. It enables you to develop useful plugins and makes it easier to apply them to your website.
One more advantage of Lavalite is that it is a free tool and you don't need to spend money on it. This makes it the best free Laravel CMS.
It's important to admit that it's primarily aimed at professionals but not at ordinary users. Nevertheless, if you face any difficulties using it, they provide a support team to assist you round-the-clock. It is precious when the platform values you and helps on your way, that makes it the best Laravel admin CMS.
Statamic CMS
Last but not least, this modern PHP CMS can please both web developers and users of the websites. It has an easy-to-use and responsive control panel. You will be able to update it even using only your mobile device.
It's important to admit that, unlike the majority of ordinary CMS, this Laravel-based CMS doesn't use a database. Thus, it offers faster page loads and better security because there is no risk of a MySQL injection attack on the website developed with Statamic CMS.
Other benefits of this platform include well-written documentation, a friendly community, an advanced Version Control system, and support from the creators. It also uses several languages that make the user experience more pleasurable and enable it to call the best Laravel multi-language modular CMS.
In addition to this, you can visit a marketplace to get acquainted with various commercial and free add-ons.
---
Conclusion
Laravel CMS development is crucial for a user-friendly experience and the ability to deliver content to all types of websites, apps, and devices.
The minimization of development and maximization of flexibility make Laravel based CMS to stand out and constantly grow and improve.
It is difficult to say which CMS will be the best choice as each of the mentioned ones has its benefits that can cover your personal needs. The thing that is known for sure is that CMS based on Laravel will simplify your work and are handy for the development of any online project.
Of course, they also have some drawbacks, which you should consider before making your final choice. However, if you aren't sure that you'll be able to deal with this task and select the best CMS for your project, you are welcome to get in touch with our specialists. The SolidBrain team will provide you with the best web development solutions and use its experience to deliver the best results.
Moreover, if you have any doubts about what is better to use Laravel or WordPress? You can check out this article where we have covered all questions that may arise.