Whether you want to create your own digital product or to become a professional PHP developer, one day, you may face an important question: "What should I use – Laravel or WordPress?" Moreover, in case you don't have enough experience, you may need to spend days before you decide which option is the best for you.
Luckily, this article will help you save time and find the right answer. Read it to discover the most important similarities and differences between WP and Laravel. Only after that, you'll be able to define which technology is ideal for your online project.
---
WordPress and Laravel Similarities
Both Laravel and WordPress offer the possibility to build robust and highly functional websites that ensure perfect user experience and simple management. Furthermore, there are a number of other similar features:
Availability of free, open-source digital technologies;
Laravel and WP are based on Hypertext Preprocessor (PHP);
Object-oriented structure;
Supportive and friendly online communities.
In addition, they offer numberless ways to customize the websites. Nonetheless, WP runs on a theme-based structure and plugins. At the same time, Laravel has special packages and reusable sets of PHP libraries that you can use to customize a site in the way you want.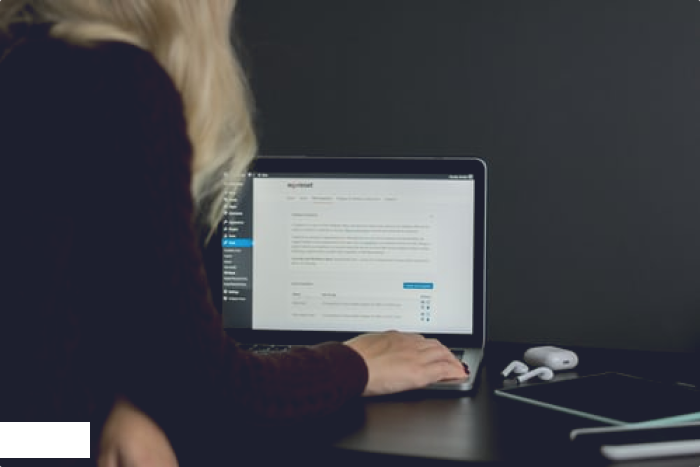 WordPress And Laravel Differences
Currently, WordPress is the most popular solution for the development of online projects. Consider that more than 38% of websites run on it. Nonetheless, it stands to mention that Laravel attracts more and more web developers who want to build top-quality web applications.
In addition, WP is a PHP-based content management system while Laravel is a PHP framework. You are welcome to get acquainted with other significant differences in the table below.
Besides, the variety of plugins on WordPress sites may significantly slow down their loading speed. On the other hand, Laravel ensures fast page loading due to easily manageable automated tasks.
Finally, WP offers a simple and efficient way to update content on a website. Meanwhile, you can get websites built with Laravel in order to stand out from the crowd.
Laravel or WordPress for an eCommerce Store?
Thousands of online stores are based on Laravel and WordPress. They attract many clients and significantly help reach business goals.
Nonetheless, it's important to admit that in 2015 WP acquired an extremely popular e-commerce plugin – WooCommerce. It has already become an integral part of WordPress, providing its users with a chance to launch their own online stores within several minutes. The plugin includes tons of attractive themes, built-in payment gateways, and other useful tools.
Considering that WordPress doesn't require deep web development knowledge, it's an ideal option for beginners. Moreover, if you don't like its WooCommerce, you can always check out other amazing eCommerce plugins.
The development of an online store using Laravel is far more complex. At the same time, it offers more possibilities to customize your project. For example, you may opt for such popular eCommerce packages as Aimeons and Bagisto. They all provide you with all the essential features you need to run your online store. And in case you want something else, you can add features to ensure the further growth of your business.
So, WP is an ideal choice for the majority of online stores. It offers everything necessary you need to run your online business. Nevertheless, in case you want to build a large online eCommerce website, you may need a custom Laravel solution. This is a great option that may ensure a better user experience and faster page loading speed.
Laravel or WordPress for a Web Application?
It's possible to develop wonderful web apps using both Laravel and WordPress. However, there are still some things you should take into consideration.
First of all, Laravel is known for the variety of features that may significantly simplify the development process. For example, they include advanced routing, exception handling, and authentication. Do you need anything else? Just find the necessary package. In addition, it's relatively easy to scale Laravel apps up and down in order to meet the changing needs of your business and industry.
WP can provide your apps with different features with the help of plugins. However, the more add-ons you use, the slower your website gets. Additionally, you may bump into the limits it'll be impossible to overcome. Thus, building a web application with Laravel may be a better option in case you want to get the freedom of creating exactly what your online business needs.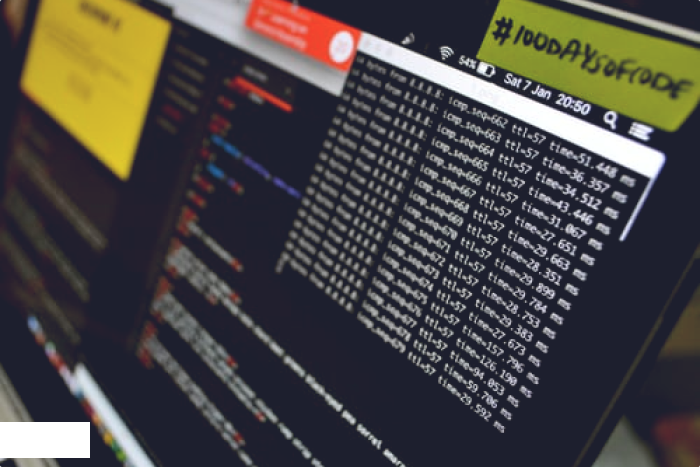 Laravel or WordPress for a Blog or a News Site?
Probably, here you won't face any doubts related to the choice you need to make. WordPress is truly the best option for sharing different types of content. Consider that the majority of modern online blogs and news sites are powered by WP.
This platform makes the creation and sharing of the content as easy as ABC. You'll be able to categorize, add tags, upload media files, etc. Moreover, even if you don't have enough web development experience, the creation of a simple blog will take up to a couple of minutes. After that, you'll be able to improve your website using numerous useful plugins, including SEO content optimizers, commenting systems, blogrolls, and others.
Another awesome benefit offered by WP is the possibility to choose the desired colour schemes to create a unique design for your blog. Plus, it's possible to add other elements that will help you catch the attention of your audience.
Of course, you can also use the mentioned features with Laravel. There are several packages that will help you build your blog or news on the Laravel website. However, what is the reason to spend a lot of time and resources in case you can get your project delivered at a much lower cost and way faster?
---
Conclusion
As you can see, it's impossible to define the winner in WordPress VS Laravel "battle". The best way to choose the right option is to consider the needs and goals of your future project.
Besides, in case you still aren't sure whether you need WP or Laravel, you can rely on SolidBrain. Just get in touch with our customer support team, and we will help you to select the most cost-efficient solution as well as ensure the successful delivery of your project.