"Working with such a collaborative and tech-savvy team as SolidBrain was an absolute pleasure. Being communicative and transparent, they combined an agile approach with an analytical mindset to efficiently cope with any concerns that came up during the development process. The team was entirely dedicated to meeting the startup's needs, which resulted in an industry-leading solution."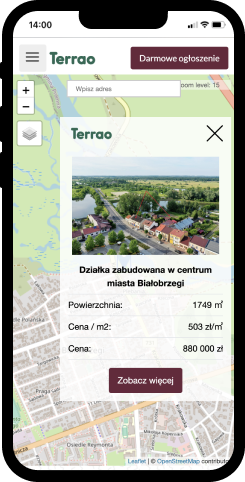 About project
Project duration
5 months
Challenges and Objectives
In a nutshell, helping clients with their decision-making process was Terrao's primary goal. That is because the company has outstanding opportunities in the European land market, ensured by the exclusive technology of picking and verifying land by state authorities and cadastral numbers.
Thus, Terrao requested us to develop an easy-to-navigate land-selling estate website platform. This solution is aimed at enabling users to perform the required manipulations to achieve their goals, both finding or selling a plot of land, in a fast and convenient manner.
There were three fundamental tasks that should be completed by our skilled team. First, it was necessary to provide the official identification of the land at the seller's request. Second, ensuring a convenient search for the buyer was also of paramount importance. Last but not least, we had to equip each land plot with detailed information to gain meaningful customer insights quickly.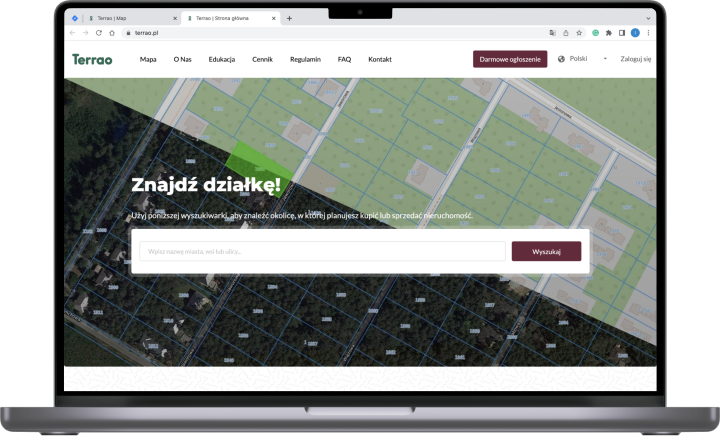 Solution
Since the development site for the sale of land plots was our main objective, the project was split into several crucial development phases. First and foremost, we developed a high-performing land marketplace platform with diversified features. To fulfill buyers' and sellers' expectations, our expert team delivered a cross-functional search/publish mechanism based on the local Polish market. At the same time, to ensure flawless user navigation, we came up with a simple and user-friendly interface. Whether it is buying or selling property, clients can utilize this real estate marketplace according to their unique goals. Using PHP, Laravel, and Elastic Search technologies, we managed to design a functional site for the sale of land plots that efficiently handles the search for land products for further ownership.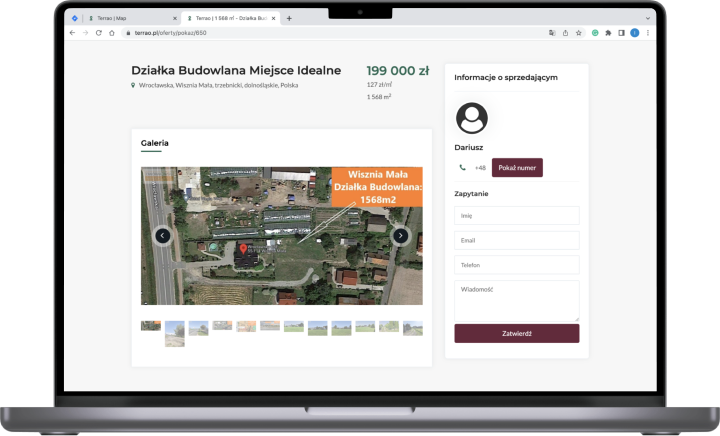 Business outcome
As an innovator in the Polish real estate sector, Terrao should possess a one-of-a-kind platform to stay on top of the business competition. Fortunately, the real estate marketplace delivered by SolidBrain perfectly serves this goal. With the new Terrao platform, users can find the same plot of land they have been looking for years in just a few clicks.
Owing to many integrations, the number of offered land plots undoubtedly satisfies the demand in the local Polish market. Therefore, we build real estate for land selling that guarantees a unique yet straightforward interaction of the participants of the search/sale process enabled by Terrao's outstanding service organization.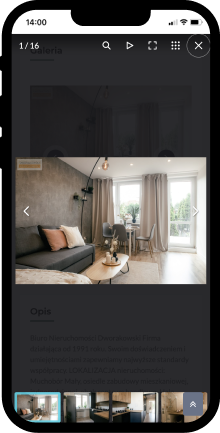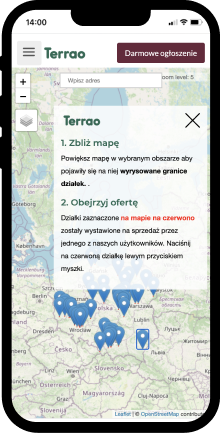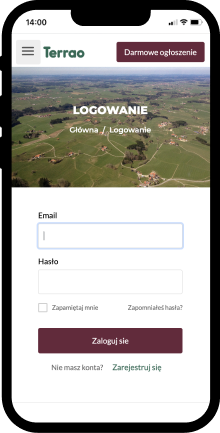 The value we delivered for Terrao:
Our fruitful cooperation resulted in a significant rise in Terrao clients' satisfaction rates.
The online real estate marketplace is adjusted to both buyers' and sellers' needs.
Thanks to this omnichannel solution, Terrao gained an opportunity to obtain meaningful customer insights.
We delivered a custom real estate online platform tailored to a specific company's needs with regard to current market limitations and target audience preferences.
You may be interested in our Services