"SolidBrain has exceeded our expectations with their engagement in the process and the quality of their work. Their well-handled project management enables strong communication, and development processes go like clockwork. They met all established deadlines, making the cooperation smooth. The expertise of their skillful team is key to their outstanding partnership."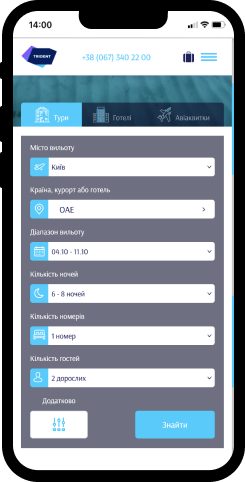 About project
Project duration
7 months
Challenges and Objectives
Trident Travel is one of the leading companies in creating and providing travel packages around the world. The client wanted to build a travelweb website that would attract customers with fast search possibility as well as suitability of the tours. Additionally, Trident Travel asked us to develop a booking feature that would make the process as easy as possible to improve users' experience with the website. The main functions we undertook to make an online marketplace for the tourism industry included:
Easy-to-use search system with multiple filters that assist in setting the destination, prices, type of apartments, number of hotel rooms, and their star rating customary for online travel platforms.
Extensive booking alternatives that allow users to book hotel rooms, plane tickets, and many more. We also developed a free cancellation feature for the booked apartments.
Payment gateway that enables paying for the booked rooms immediately within the website. In this way, users can turn on the automatic transfer of the money from a debit/credit card or insert the data manually.
Trident Travel chose SolidBrain engineers to achieve all these objectives with the help of our traveling web developers team.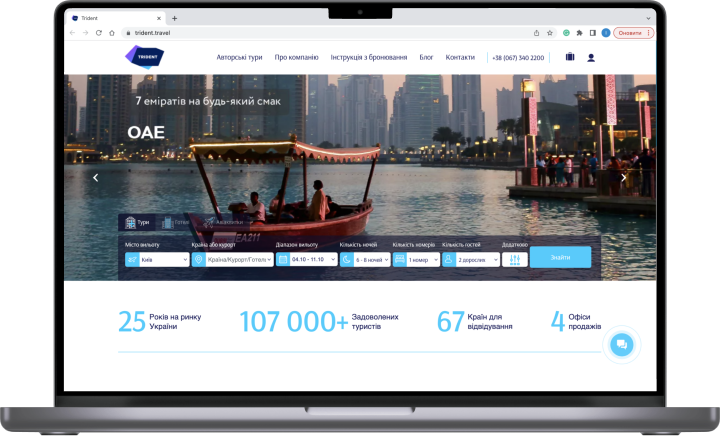 Solution
Building a travel website required us to apply the Vue.js framework. Our team worked on API integration and intuitive UI. Using the Laravel framework, the SolidBrain developers stuck to the MVC architecture behind the travel company website so that it ran more smoothly and the communication between the layers was steady.
In addition, our engineers used Elasticsearch to build modern search engines that enable quick and effortless service search and provide comprehensive metrics audit. This technology also helped us to take care of search engine security and the prospects for business growth.
The SolidBrain web developers created a payment feature and APIs that facilitate the booking process for Trident clients. Our engineers connected the website to an online banking system and made sure that it was secure. Moreover, our specialists developed a cancellation function for accommodation booking.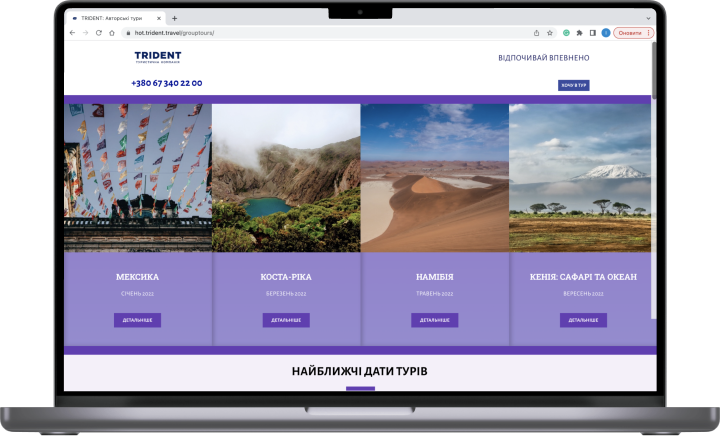 Business outcome
After SolidBrain worked on the project for Trident Travel, their users gained an opportunity to search for the most suitable options for their vacation. We developed flexible filters that allow their clients to select countries, regions, flights, and types of hotels. With the help of Elasticsearch, our developers made the search engines work in the most effective way and provide more accurate results. The SolidBrain team also implemented modules that ensure access to special offers and discounts directed to reduce travel costs significantly. The professionals from our travel website development company worked on the advanced functions that ensure the clients would be able to select the tour that met their requirements and budget.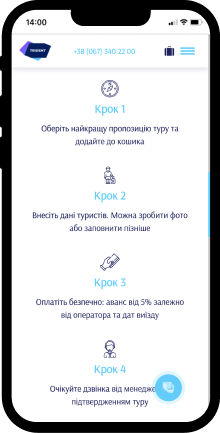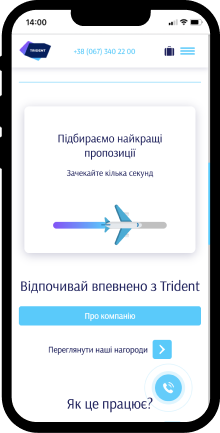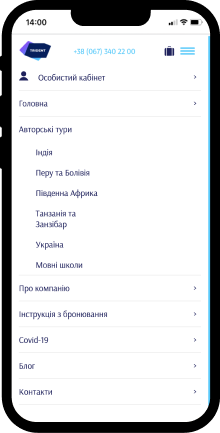 The value we delivered for Trident:
A fast and smooth search process to ensure positive user experience with the website
Payment function integration allowing the users to order a room at once
A secure online banking system
Convenient order cancellation feature that automatically creates the request
You may be interested in our Services