Modern users become more and more demanding due to the introduction of new services and increasing competition between them. Now, it's not enough just to come up with your product or website to please your customers and ensure their retention.

The development of new technologies encourages web developers to come up with new ideas, which will provide the users with the best experience. Today, people are looking for web apps with friendly UI, fast performance, and an advanced security system. Also, there are other important steps you should take to make sure your customers will continue using your services in the future.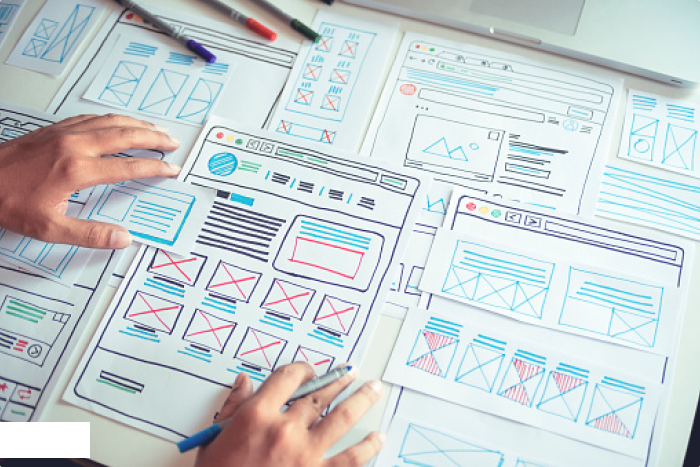 Short Introduction to User Experience
UX or User Experience describes the direct relationship between a digital product and its users. The main aim of UX design is the development of apps, which will please the audience with easy navigation and a flawless experience of using its features.

The necessity to provide the best user experience is an integral part of modern digital business. UX designers constantly have to do research as well as test their products to make sure they totally meet the requirements and needs of modern users.
How to Improve User Experience
There are many ways to improve your user's experience. The choice of the right method directly depends on your audience and the project's unique features. Also, you can use several methods simultaneously to provide your clients with the best experience. Don't know where to start? Here is the list of the best ways to please your users.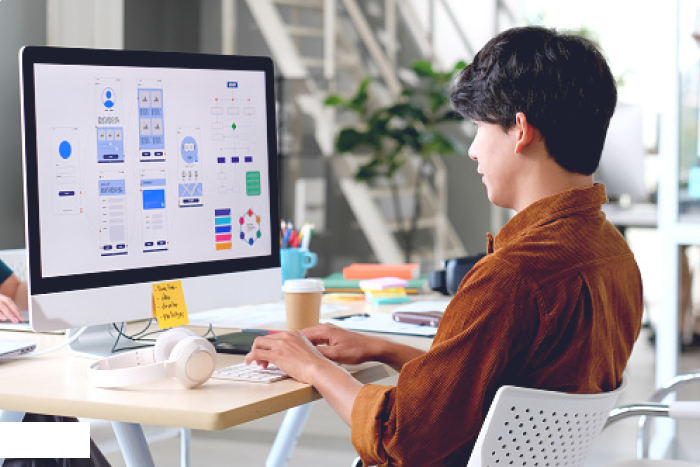 1. Come up with an eye-catching design
If you want to improve user experience, you should improve website design first. Remember that no one wants to spend a lot of time on a site with an unattractive design. The look of your web app has a direct influence on your users. For instance:
A clean design ensures that your clients will see the products and services you offer. Always try to get the most out of white space and create divisions between various sections;
Do you own a website, which includes a lot of content? It'll be a good idea to follow the best website design tips and use a lot of space, pleasant background colours and pictures to divide the content. Such an approach will significantly simplify the scanning of the articles and news published on your site.


You should maintain a certain font hierarchy across your website. It'll also help your users discover the necessary information faster.
2. Simplicity is everything
You may decide to improve web design using some extraordinary methods, which will help you stand out from the crowd. Actually, it'll be a bad idea because your visitors may get frustrated if they face a too complex UI. Thus, you should always keep your website simple and predictable. Put a navigation bar at the top of a page while a search box will be placed in the header.

By the way, consider that design may affect the load speed of your pages. If your website is too slow, it may lose a lot of visitors as well as its rank in Google's search results. Make sure that your website design doesn't include unnecessary elements to avoid the mentioned risks and improve user experience.
3. Don't hide your CTA
It's unlikely that people visit your website to look for clues, which will help them discover your CTA buttons. Thus, you have to make them visibly clear by placing these elements in obvious places.

Also, you can significantly improve the user experience by using different styles and colours to differentiate your CTA buttons. Besides, check out whether your pop-ups don't cover these elements when users open them.
4. Mobile friendliness is important
More than 50% of people use their smartphones and tablets to surf the Internet, read different blogs, and make online purchases. In case you wonder: "How to improve a website design?" it'll be a wise decision to pay your attention to this aspect.

The layout should adjust all popular screen sizes. Otherwise, the customers, who visit your website using their tiny devices, won't be able to find the desired product or information. In this case, they won't stay long on your website.

Additionally, as a rule, mobile-friendly sites get higher ranks in search engines. So, if you want to get organic traffic while improving user experience, you shouldn't ignore the mobile optimization of your website.
5. Pay attention to customer feedback
One of the most useful UX tips says that you should regularly check out your customers' reviews. It'll help you understand what they expect from your service or product. If you manage to do it, you will get a 100% chance to improve user experience and attract new clients.

You may also start sending quick and easy feedback forms to the clients who have ordered something on your site. Plus, it's possible to use a pop-up form to discover the experience of the people who haven't made a purchase yet. However, consider that it may lead to a bad user experience if you put pop-up forms in an inappropriate place.
6. Check everything twice… or more!
If you want to improve user experience, you should regularly test your website and dive into its analytics. The precise analysis will help you discover the main weak points of your web project. For instance, you may need to improve a landing page if you notice it has a very high bounce rate. You should always make small changes and measure the results if you want to improve user experience and win the competition.
7. Use the best design systems
You should keep up with the times to meet the expectations and requirements of the modern audience. Plus, it's important to follow the best practices to ensure the success of your project. For example, you may get acquainted with Material Design and Human Interface Guidelines. These adaptable design systems include guidelines, tools, and components, which support the most efficient practices for developing advanced UI designs.
---
Conclusion
The mentioned UX and web app design tips will help you boost your online project and please your clients. Only with regular improvements, your site will be getting better every day, which will certainly contribute to its popularity. Remember that the development of the website is a journey but not a race!
Plus, it may be a great idea to hire a professional team, which will help you come up with the best ideas for the improvement of your customers' UX.