It's impossible to imagine a digital project without two important elements – user experience and user interface. UI ensures flawless interaction between users and software. At the same time, UX is responsible for users' general experience with a digital product.
If you are interested in the development of a top-quality online project, you should understand the difference between these two terms. Besides, this information will be helpful for people who want to become professional UI or UX designers (consider that each type requires different skills and knowledge). Please read our article to discover the most important facts about UI/UX and the difference between them.
---
What Is UI (User Interface)?
Talking about the "UI vs. UX" issue, it's important to take into account their functions. So, let's start with the user interface. As a rule, UI designers are responsible for the optimization of the interaction between users and software. They ensure that people will be able to visit the desired page or use the necessary function of a website or application.
UI designers also deal with such essential elements as interaction design, visual design, and information architecture. It's important to mention that they significantly improve the general user experience by designing interfaces and different visual elements.
The main task of a UI designer is to simplify the interaction between a user and software by making it as intuitive as possible. In addition, these specialists may deal with other tasks such as designing a sitemap, creating a clear content hierarchy, etc.
UI designers know which elements are perfect for encouraging the users to make certain actions. Thus, they are indispensable members of any professional web development team.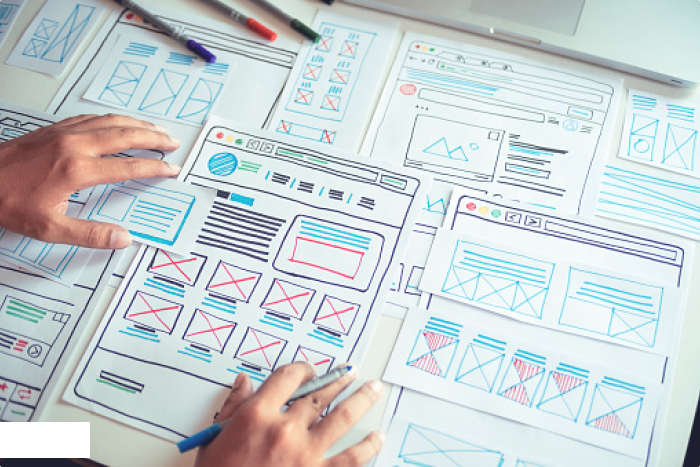 What Is
UX (User Experience)?
UX designers take care of the overall user experience during the interaction with a digital product. These specialists should consider the emotional experience a person gets while using different features of an online product.
They have to understand their target audience. Usually, UX designers analyze such essential factors as needs, goals, and problems of their users. For example, during the development of an e-commerce site, they need to make sure it's easy to navigate, and the purchase process is intuitive for the clients.
The user experience may be neutral, positive, or negative. The methods, which can ensure a positive UX, include analytics, project management as well as the development of content strategy, visual design, accessibility, etc.
Besides, UX designers regularly research the habits of prospective clients to improve their customer experience and increase the conversion rate. These specialists ensure regular QA on e-commerce websites. They check out whether the users get the necessary information and discover all possible problems related to UX.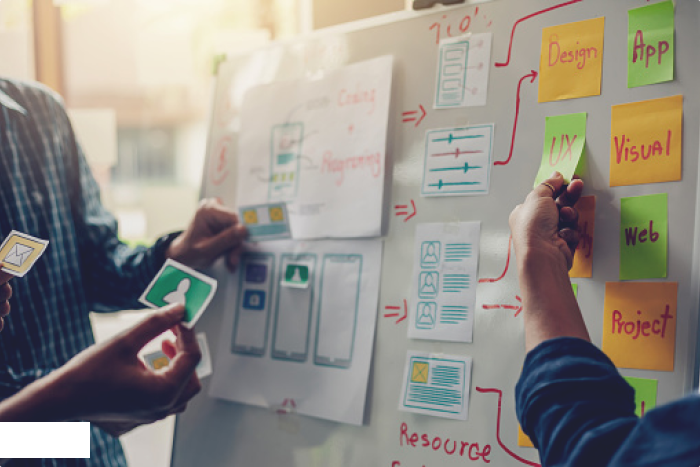 What's the Difference Between UI and UX Design?
Now it's time to explore the difference between UX and UI. Although they are interrelated, there is still something you should consider.
First of all, the main difference between UX and UI design is that user experience is about how a digital product makes you feel. Meanwhile, the user interface focuses more on its design. For example, UI designers are responsible for the design of the website's buttons. On the other hand, UX specialists decide where to place these buttons to make sure that the users will be able to use them without any problems.
Also, let's imagine a site, which has an eye-catching design, but it's almost impossible to use it due to different lags and crashes. It means that it has a great user interface but offers a poor user experience. That's why both UX and UI are important.
If you want to have a better understanding of the difference between UX and UI, please have a look at the table below.
Also, we'd like to admit that UI/UX designers use different skills and tools during their work. Additionally, they may work at various stages of the project.
As a rule, UX specialists start with the research of the audience. They pay attention to its desires and pain points. UX designers analyze the steps users need to take to reach the desired result. After that, they try to improve and simplify these steps.
As soon as a UX designer finishes their work, the received information goes to a UI designer. They use these recommendations to implement the necessary changes and develop a design, which will please the users. Plus, UX designers may test a digital product and its interface as soon as UI specialists have created it.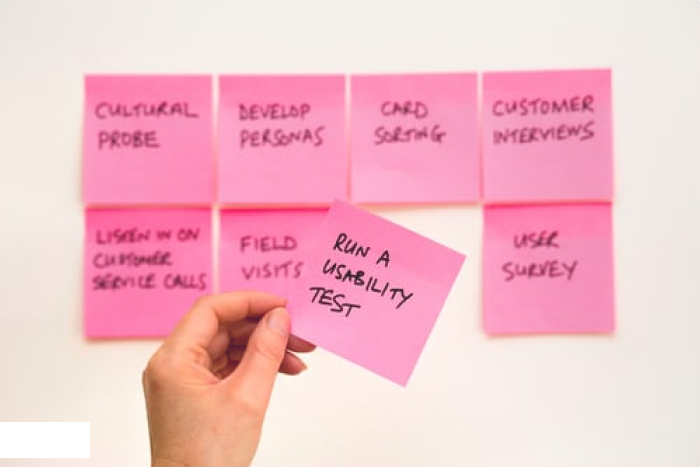 Why Is UI/UX Important?
Efficient UX/UI design is a priority for any owner of an online business or app. Moreover, there are several reasons why you need it. You are welcome to check out the main of them listed below.
1. Enhancement of customer satisfaction and ROI
A great UX/UI design will provide your clients with exciting content and easy navigation. Thanks to it, they will be satisfied with the services and features offered by your website or application. Obviously, it will attract new customers because people will start recommending your digital product to others. Finally, there is a chance to turn some users into your loyal clients by building a strong brand identity.
2. Better understanding of the audience
The development of UX/UI design is impossible without the research of your clients' needs. It means that your digital product will be created with the focus set on your target audience. Thus, due to UI/UX design, you will get information about your clients, which is essential for a better understanding of their desires.
3. Support of your brand
Professional UX and UI specialists can create an attractive design, which will highlight your brand's uniqueness. For example, they will use your company's colours to develop a great website style that will increase your clients' satisfaction and the credibility of your online business. With efficient UX and UI design, you can significantly contribute to the growth of your digital business and brand name.
4. Save your time and money
Professional UX and UI designers will use the most cost-effective solutions to deliver your project as soon as possible. Nonetheless, remember that sometimes they may need to develop several prototypes to create an ideal website design, which will meet your specific requirements.
Are you looking for professional UI and UX designers, which will help you get all of the mentioned benefits? SolidBrain is ready to provide you with top-quality services! Our specialist will develop an efficient UX/UI design for your business and ensure the total satisfaction of your clients.
UI vs. UX Designers
Now, when you know an answer to the question: "What's the difference between UI and UX?" – it's time to talk about the "UX vs. UI
Designers" issue. We've prepared a table to compare these two professions.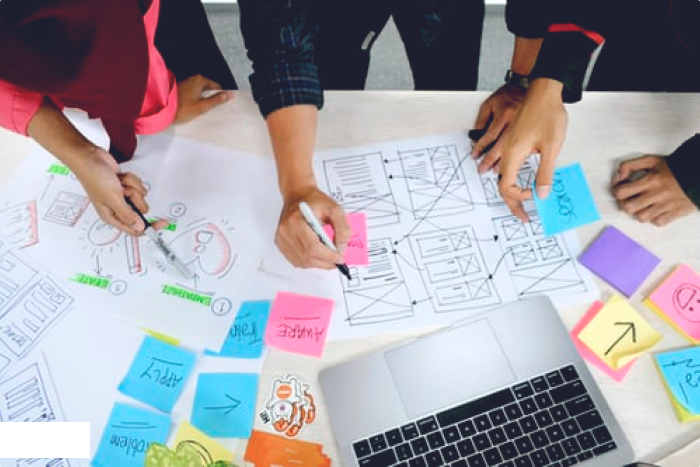 Nonetheless, consider that the table includes only average information about UX and UI designers. They may deal with other tasks as well as have higher or lower salaries. All of the mentioned things directly depend on a designer's company.
If you want to become a part of a professional web development team, which will help you develop your UI or UX skills, you are welcome to join the SolidBrain family! Our specialists will share their experience with you as well as create a friendly atmosphere to encourage your professional growth.
---
Conclusion
As you can see, your application's or website's UI/UX design is one of the most important aspects of your digital product. Both UI and UX define the future success of your online business. It's necessary to do regular researches to improve your digital product and engage its users. The only way to deal with this task is to understand the needs of your target audience and its preferences.
So, if you want to launch your mobile app, website, or web application, SolidBrain is here to help you. Our experts will ensure that you will deal with any problems during the development process. Please, don't hesitate to get in touch with us to get a free consultation and discuss your project's details.